Alene Shirley Kopolow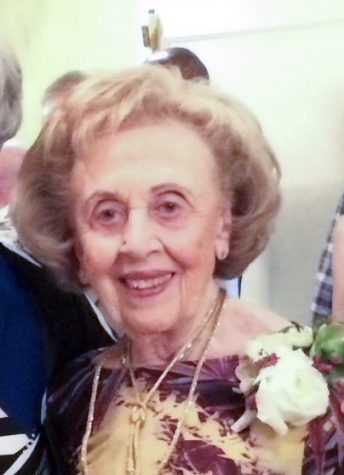 Alene Shirley Kopolow, May 22, 2022.
Beloved wife of the late Meyer Kopolow; dear mother and mother-in law of the late Robin Lowy, Michele Kopolow (Sven Eliasson) and Bonnie Kopolow; dear grandmother of Holly Bernstein (Marc), Andy Lowy, Nicole Lowy (Wendy Clymer), Michael Lowy (Jen), Moshe-Yosef Kopolow (Aimee), Terrell Lane (Danielle Harlan) and Liam Kopolow; dear great-grandmother of Sam Bernstein, Bryce Bernstein, Myer Kopolow, Aviva Kopolow, Kaylee Lowy and Myles Lane; dear aunt, cousin and friend.
Graveside service Tuesday, May 24th, 11:30 at New Mt. Sinai Cemetery, 8430 Gravois. Memorial contributions of your choice preferred. Visit bergermemorialchapel.com for more information.
BERGER MEMORIAL SERVICE