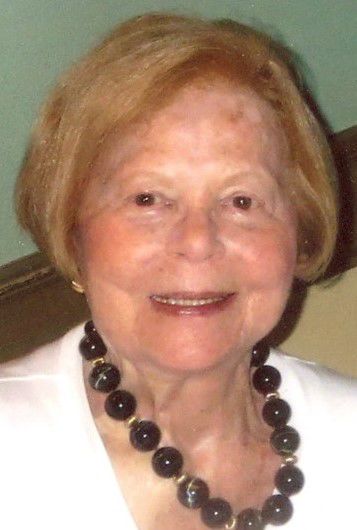 Aileen Shapiro (née Behrendt) passed away peacefully in her home on July 7 at the age of 88.
Aileen is survived by her brother, Robert Behrendt (Lynn), her two children, Rand Shapiro (Susie Ansehl) and Lynn Landow (Neil), her four grandchildren, Dr. Julie Shapiro-Schere (Steve), Stacy Webster (Alex), Jeffrey Landow, and Jason Landow, and her two great-grandchildren, Vivian Schere and Logan Webster. She is preceded in death by her brother, Irwin Behrendt (Yvette), and her husband, Robert D. Shapiro.
 Aileen was born in Cincinnati to Ann and Maurice Behrendt. In 1953, she married the love of her life, Robert, and moved to St. Louis where they were happily married for over 60 years. Aileen and Robert traveled the world, enjoyed collecting antiques, savored fine dining, and above all else, spending time with their family. Aileen co-owned an antique gallery and later became a travel agent.
Aileen was a kind and loving woman with a charming, outgoing personality everyone loved.  She was always there for her family and friends; she was cherished by all, and will be missed every day.
In lieu of flowers, please kindly send donations to the St. Louis Art Museum or St. Louis Zoo.
Private Graveside Services were held.
BERGER MEMORIAL SERVICE