Settlement reached in trial over Bay Area's Koret Foundation
Marcy Oster
Published September 29, 2016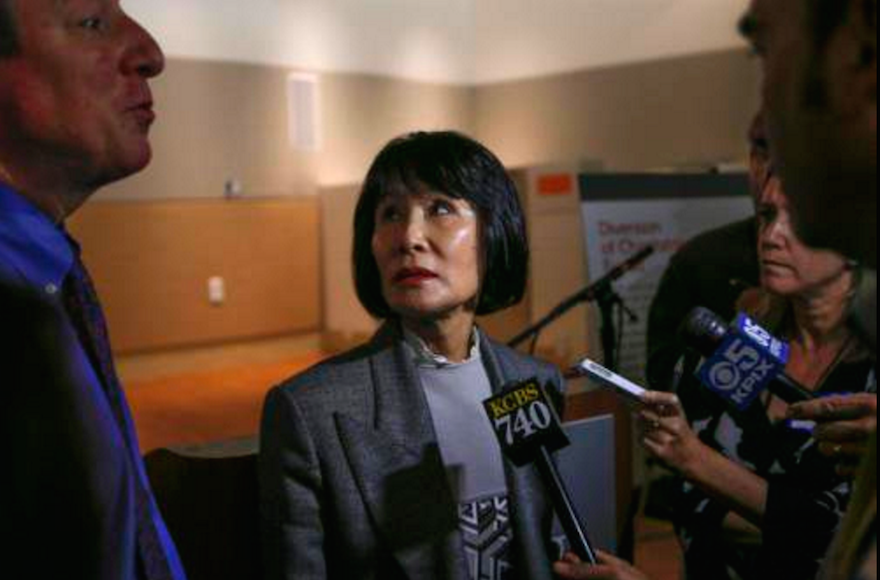 (JTA) — A settlement has been reached in a case that focused on control of the $500 million Koret Foundation, that pitted its founder's widow, Susan Koret, against its former president and current board member, Tad Taube.
The settlement was approved on Wednesday in San Francisco Superior Court, J., the Jewish news weekly of Northern California, reported. The settlement was sealed immediately after approval. The details will be known when the settlement becomes part of the public record.
Koret, whose late husband, Joseph, founded the foundation and served as its longtime chair, filed the suit in 2014 seeking to have Taube and San Francisco attorney Richard Greene, the foundation's former general counsel, removed from the Koret board.
The lawsuit demanded the recovery of millions of dollars Koret claims were granted to projects outside the scope of the foundation's original mission of helping the poor and aiding Jewish communities in Northern California's Bay Area and Israel.
The suit said Taube "autocratically controlled the Koret Foundation as a personal piggy bank to aggrandize his name and funnel millions of dollars annually to favored causes."
The trial opened on April 18. Both Taube and Koret testified at the trial. During two weeks of testimony, at times the trial devolved into character attacks on Taube and Susan Koret. Taube was questioned about unwanted advances women said he made toward them, while Susan Koret had trouble describing the Holocaust while on the witness stand.
"The proposals are exactly right, the settlement is reasonable, it places the interests of the foundation above the individuals," Judge Curtis Karnow said when the case was ended.
The Koret Foundation has issued $500 million in grants since its founding in 1979, supporting education, hospitals, humanitarian groups, the arts and Jewish life in the Bay Area. It supports similar projects in Israel, and in recent years also has focused on Jewish life in Poland.