Peres to Queen Elizabeth II: 'Life begins at 90′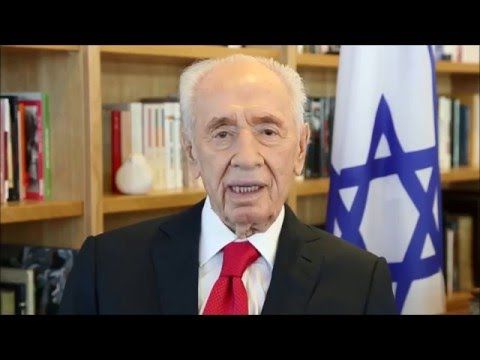 Marcy Oster
Published April 21, 2016
JERUSALEM (JTA) — Former Israeli President Shimon Peres sent Britain's Queen Elizabeth II a happy birthday video message telling her that "life begins at 90."
The Queen's 90th birthday takes place on Thursday, although the official celebrations in the United Kingdom will be held in June. In September, Elizabeth II became the country's longest reigning monarch, after ascending to the throne at the age of 25.
Peres, who is 93, told the Queen in his message sent on Thursday: "From my own experience I can tell you that in my judgment- life begins at the age of 90, and they go up better and better. It is really a blessing not just a wish, a blessing to you, to us, that you will continue to guide, to inspire, to offer a smile, to the young and the old and make our lives different, despite all the problems and wars we went through. You are a great leader for the free world; you are a great hope for the coming generations. God bless you."
In an official note sent for the occasion, Peres said further:   "For nine decades the world has been graced by your reign. You are a beacon of light to your nation and serve as a source of inspiration for individuals across the world."
He sent the Queen a birthday gift – a hand-painted silk scarf with a motif of Jerusalem on it.