One of the last survivors of the ill-fated SS St. Louis, dies at 94
STEWART AIN, THE FORWARD
Published June 4, 2021
Herbert Karliner, one of the last survivors of the ill-fated SS St. Louis, which was forced to return to Europe in 1939 after being turned away from the United States, Cuba and Canada with more than 900 Jewish refugees trying to flee Nazi Germany, died Tuesday in Aventura, Florida. He was 94.
"We were so close to Miami Beach, I could see it," Karliner once recalled. "I said to my parents, `Someday I'll come back here.'"
When the ship returned to Europe, about 250 of the passengers were killed in the Holocaust, including Karliner's parents and two sisters.
Longtime friend Sam Dubbin said Karliner had been active and in good health until recently.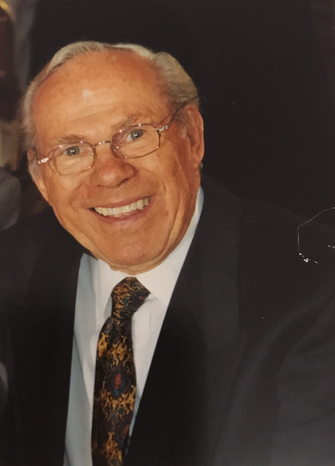 In an interview in January, Karliner told the Forward that any comparison between the attack on the U.S. Capitol and Kristallnacht — the coordinated Nazi-sponsored 1938 attack on Jews and their property in Germany, Austria and the Sudetenland that he witnessed — diminished the magnitude of what the Nazis did. Some 100 Jews were killed, 30,000 Jews were arrested and sent to concentration camps, synagogues were torched, and Jewish homes, schools and businesses were vandalized.
"It is shameful for anyone to compare anything to Kristallnacht, or any other aspect of the Nazis' unspeakable evil," he said. "My father, Joseph Karliner, had his store set on fire and destroyed. Within hours, the Gestapo arrived and took him to the Buchenwald concentration camp. It was a time of absolute terror for the Jewish people."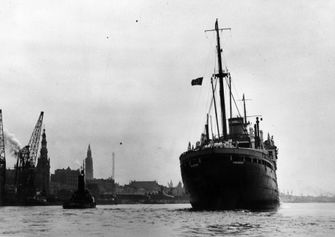 His father was later released "and we thought we were lucky to be escaping Germany on the SS St. Louis," Karliner said. "My brother and I were very, very lucky to survive , and I was privileged to emigrate to the United States. I served in the U.S. Army and raised a family here. I believe in the strength and virtue of the American people to overcome the political differences of today, and pray for President Biden and all of our elected leaders to help heal us."
Before his father's murder at Auschwitz, Karliner said his father told him that he had bought a life insurance policy from Allianz. He said he and his brother tried to collect on the policy after the war but that Allianz claimed it had been paid in 1938 to an "unknown person." It later claimed the payment had been made to Karliner himself. But documents were subsequently uncovered that showed the date of the alleged payment was Nov. 9, 1938 – Kristallnacht.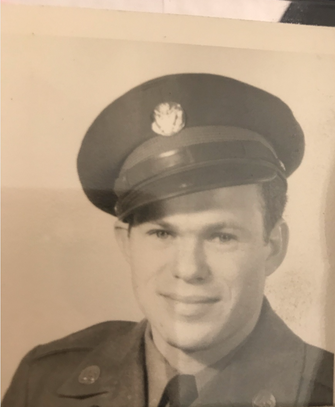 Years later when the International Commission of Holocaust-Era Insurance Claims failed to satisfy the claims of Karliner and other survivors and heirs — Allianz said it satisfied 50,000 claims— Karliner joined other members of the Holocaust Survivor Foundation USA – he was on its executive committee — in picketing the Broken Sound Country Club in Boca Raton when it hosted an Allianz-sponsored golf tournament.
Each year for seven years, hundreds of survivors demonstrated outside the club's gates holding aloft signs and chanting, "Survivors Can't Wait." One year, it even hired an airplane to fly a banner over the event that read, "Allianz Owes Holocaust Survivors $2.5 billion Dollars."
When Allianz withdrew its sponsorship after the seventh year, insisting the protests played no role in the decision, Karliner said, "Now maybe the public will understand who Allianz really is and support our cause."
Over the years, Karliner, a retired baker, devoted his time to Holocaust education, spending Saturdays as a docent at the Holocaust Memorial of the Greater Miami Jewish Federation.
Karliner is survived by his wife of nearly 60 years, Vera, his daughter and son-in-law and their three grandchildren.