No longer a duo: Damon-Affleck collaborate with Jewish woman for 'Last Duel' screenplay
Nate Bloom, Special to the Jewish Light
Published October 22, 2021
"The Last Duel," a potential blockbuster, opened in theaters on Oct. 15. Directed by Ridley Scott, the film depicts the last (1386) legally sanctioned "trial by combat" in French history. Here's the basic (true) story: Jean Carrouges (Matt Damon), a knight, and Jacques LeGris (Adam Driver), a squire, are ordered to fight to the death after Carrouges' wife, Marguerite (Jodie Comer), accuses LeGris of raping her. If Carrouges loses, Marguerite will be burned at the stake for perjury.
The screenplay was co-written by Damon, Affleck and NICOLE HOLOFCENER, 61. Holofcener is known as the director and writer of films set in the present that focus on romantic relationships and/or female friendships ("Enough," "Lovely and Amazing," "Friends with Money"). So how did she come to co-write this medieval action film?
A Sept. 13 New York Times interview with Damon, Affleck and Holofcener gave the answer. The film, the Times says, is divided into three chapters: the "truth" according to Carrouges, the "truth" according to Le Gris and, finally, the "truth" according to Marguerite.
Damon and Affleck wrote the male perspectives, but felt they needed a woman to write Marguerite's "chapter" and Holofcencer was their first choice. There were many accounts of the trial by men, but no record of what Marguerite or any other woman thought about the trial. Holofcener used what sources she could find to craft an emotionally and historically plausible exposition of the story from Marguerite's exposition. Of course, she also used her "lived insights" about women's lives.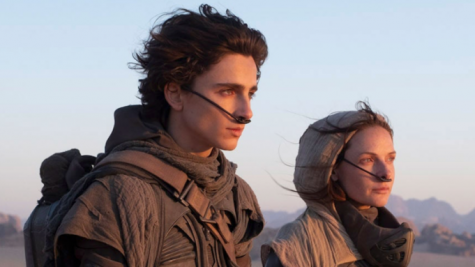 "Dune" opens in theaters on Oct. 22. It also will be released on HBO Max on Oct. 22 and stream for 30 days.  "Dune" is based on a 1965 sci-fi novel of the same name that has become something of a cult classic.
"Dune" stars TIMOTHEE CHALAMET, 25, as the overseer of a dry, very inhospitable planet with a valuable natural product, called "spice." Spice can increase a user's lifetime and enhance their mental abilities. Everybody wants "spice" despite the difficulties in obtaining it. Advance reviews are mostly positive.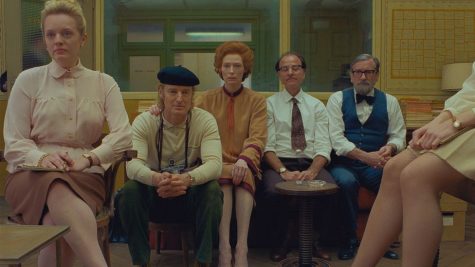 Also opening on Oct. 22 is "The French Dispatch," a comedy with three different plotlines. These plotlines are all connected to the closing of a French newspaper's Kansas office. Directed and written by the "quirky" Wes Anderson, the cast includes Chalamet (again), ADRIEN BRODY, 48, and French actor MATTHIEU AMALRIC, 55.
"Halloween Kills" opened on Oct. 15 and, no doubt, will be in theaters until Halloween. It also began streaming on Paramount+ on the 15th. "Kills" is the second film in a planned three-film "reboot" of the "Halloween" "slasher" film franchise.
The re-boot trilogy posits that Michael Myers, the bad guy/killer, was in a mental hospital after his killing spree in the original 1978 "Halloween" film and was released in 2018, only to start killing again. (So, forget about all the "Halloween" movies released after 1978 and before 2018.)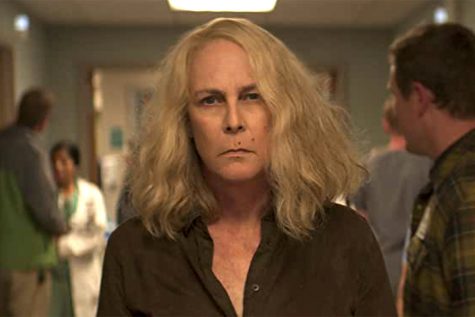 JAMIE LEE CURTIS, 62, co-starred in the 1978 film, and she co-starred in the 2018 re-boot, also entitled "Halloween." At the end of the 2018 "Halloween," Myers is trapped in a burning house.
Well, of course, he survives and "Kills" finds Laura Strode (Curtis) again trying to kill Myers "forever." The supporting cast includes DYLAN ARNOLD, 27, and KYLE RICHARDS, 52. Arnold's first big role was in the 2018 Halloween film. In both pics, he plays Cameron Elam, the boyfriend of Strode's granddaughter.
Richards had a smallish role in the 1978 "Halloween" movie and went on to have a "middling" acting career that virtually ended in 2006. However, she became much more famous when she began appearing in the reality show "The Real Housewives of Beverly Hills" (2010-present). She married a wealthy Jewish real estate executive in 2004 and converted to Modern Orthodox Judaism.
The frequently satirized Goop company, a vendor of pricey "touchy-feely/New Age" products, is the creation of GWYNETH PALTROW, 49. In 2020, Goop expanded to documentaries, with Paltrow hosting a six-part Netflix series ("Goop Lab") that covered such topics as energy healing, anti-aging and psychedelic drugs. There were many complaints that the series contained a lot of medical misinformation.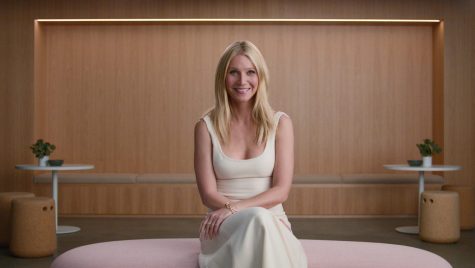 On Oct. 21, the six-part documentary "Sex, Love, & Goop" starts streaming on Netflix. Paltrow hosts real-life couples as they explore their bodies with a focus on understanding how people experience pleasure differently. The couples are aided by several sex and relationship experts.