Netanyahu won. Now what?
Uriel Heilman
Published March 18, 2015
If you're just tuning in, Benjamin Netanyahu will be Israel's next prime minister. Again.
But who will be in his coalition? What will be Kulanu chief Moshe Kachlon's price for entering the government? What does Zionist Union leader Isaac Herzog do now?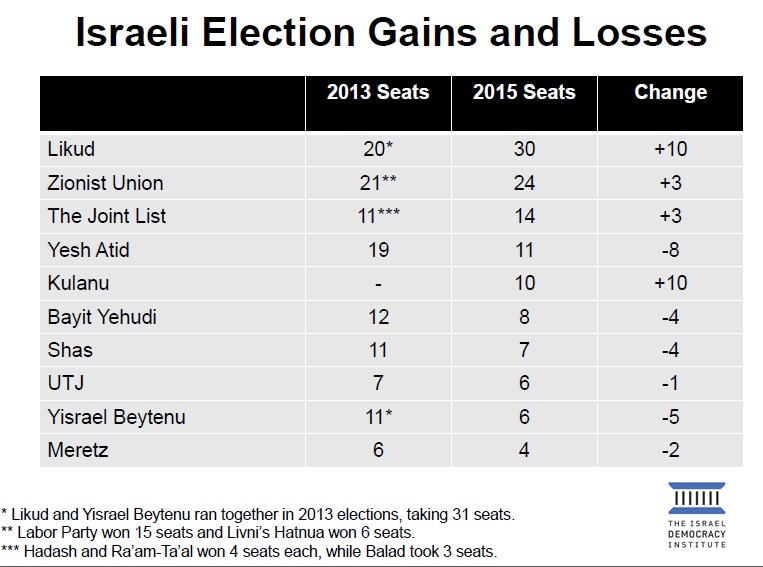 Stay up to date with JTA's Israel Election updates:
Zionist Union head Isaac Herzog calls Netanyahu to concede
As Netanyahu's Likud Party surged to 30 seats with 99 percent of precinct reporting, Herzog called the prime minister to concede defeat.
Saeb Erekat: Palestinians will press at ICC
After Netanyahu's decisive victory, the chief Palestinian negotiator declared that the Palestinians will "accelerate, continue and intensify" legal efforts at the Hague.
After divisive campaign, Israelis deliver clear victory for Netanyahu
Trailing in the polls for several weeks, Netanyahu effected a dramatic turnaround to soundly defeat his principle challenger.
5 takeaways from the Israeli election
Who will join forces with Netanyahu this time around?