TEL AVIV (JTA) — Military service is a rite of passage in Israel. Those who have served in the Israel Defense Forces — approximately two-thirds of Israeli citizens — learn a common language, a common set of procedures and a common understanding of what it takes to prevail in difficult situations.
These tactics have been central to Israel's fight against the novel coronavirus.
Around the world, medical professionals say they feel like they are in a war. In Israel, nearly all of us have been — and that is making us more equipped to battle this new and formidable foe.
Israel is a tiny country and we have had no choice but to rely on strategy and preparedness to protect ourselves from enemies big and small. With limited personnel, whether they be dressed in army fatigues or medical scrubs, our victories ultimately depend upon the spirit of our people.  
At Sheba Medical Center, where I head the international division after serving in the military for nearly three decades, our people are unparalleled. So are the ways in which our national health agencies, intelligence agencies, defense ministry, military research and development agencies are working together to combat the coronavirus and make sure Israel has the supplies it needs to sustain the fight.
We are able to manage many different players through this constantly shifting high-stress situation by calling upon the accumulated military experience shared by the hospital's leadership, physicians, nurses and personnel.  
The hospital's leader is a former Israeli army surgeon general, Yitshak Kreiss. Nearly all top Sheba staff are former Israeli soldiers, with many having served as senior officers. We call on shared values of discipline and order and an understanding of how things are best accomplished in times of great stress. This is how we are applying those elements to this fight:
It starts with an understanding of time, the most valuable commodity of all. Our morning and evening staff meetings are run with military precision.  
The hospital, like our military, has units fighting in the field such as front-line doctors and nurses. At the same time, others are assembling plans that put us two or three steps ahead at every turn. These strategists find solutions to problems we are expected to face such as sourcing ventilators, finding room for an influx of patients, safeguarding nursing homes and planning for how to effectively transition our hospital into post-coronavirus crisis routine operations. 
Planning is impossible, however, without a clear and reliable flow of information. Our hospital is set up with dashboards that aggregate constant data across our operations, updated by a staff that understands how important data is to success. We are able to conduct rapid and constant evaluation of current and expected patient loads, availability of beds and equipment, quantities of medical supplies and many other data points that impact strategy. 
Underpinning it all is a culture of nonstop preparation and a bias toward action. Just as armies run war games, Israel's medical professionals have been conducting drills for large-scale triage scenarios for years. We conduct these simulations often, and we always keep our staff at the ready.
That readiness also means being prepared for the future by developing moonshot technologies and innovating new cures and treatments. Israel is at the forefront of medical innovation, with much of it taking place at Sheba's ARC Innovation Center. This lab has been addressing COVID-19 by introducing new telemedicine techniques and developing a way to convert BiPAP machines, used to treat sleep apnea, into ventilators that can be used to treat COVID-19 patients.  
We have also invested millions of dollars in the Israel Centre for Medical Simulation. Run by a veteran combat pilot and instructor in the Israeli Air Force, the customized medical simulation technology developed there, which allows physicians to practice procedures such as intubations, is now helping hundreds of medical professionals learn how to treat coronavirus patients while wearing extreme and cumbersome protective gear including gowns, face shields and two layers of gloves. We also rely on simulation exercises to convert physicians and nurses into ICU resuscitation teams – this requires rapid evaluation and education techniques best learned through medical simulation training.
Data has shown that Israel's approach is working. Even as we endure devastating losses, Israel recently was ranked the safest place in the world to be during the pandemic, according to a study conducted by the venture fund Deep Knowledge Ventures, which assessed countries based on 76 parameters. This week, the Israeli government began relaxing some restrictions, having determined that small-scale gatherings, with appropriate distancing, can now be considered safe. 
As in the army, we are already taking steps for how we will pivot at the end of the crisis and when the fight winds down. We have already begun work on our "exit strategy" and how we will shift gears not back to the old normal, but a new reality with conditions that are forever changed.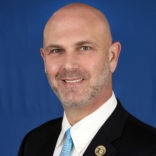 is the head of Sheba Medical Center's international division. He served in the IDF for 28 years, beginning as a frontline combat nurse and ascending to the rank of Lieutenant Colonel.
The views and opinions expressed in this article are those of the author and do not necessarily reflect the views of JTA or its parent company, 70 Faces Media.
Let's block ads! (Why?)