Melton School develops comprehensive racial justice course supplement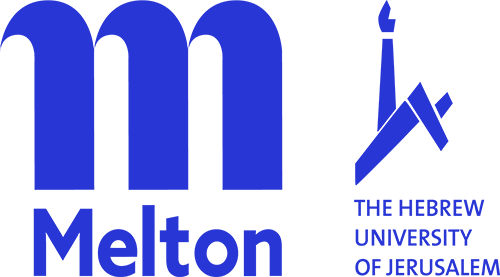 Published February 23, 2022
(JNS) The Florence Melton School of Adult Jewish Learning, the largest pluralistic adult Jewish education network, announced the development of a Racial Justice Supplement to accompany its well-received Social Justice: The Heart of Judaism in Theory and Practice course, enhancing the popular curricula with out-of-the-box approaches and new materials. The goal of the supplement is for learners' to confront the complex history and current state of racial injustice through a Jewish lens.
"As awareness of racial injustice continues to grow, we're eager to provide a comprehensive learning experience for Jews to begin important conversations," said Rabbi Rachel Bovitz, Executive Director of the Melton School. "By applying our proven model of text-based, discussion-driven curriculum, we've crafted a supplement that will enrich, enlighten, and spark action within our global community of learners."
The supplement was developed in collaboration with experts in Jewish education and leading activists including Ruth Messinger, former President and CEO of the American Jewish World Service and former New York City Council Member and Manhattan Borough President. A renowned social justice activist, Ruth drew from her experiences fighting for social change and equal rights to support the development of the racial justice supplement.
"We've taken a bold and authentic approach to explore the history and ongoing reality of racial injustice," Ruth said. "Decades of racial justice advocacy have been poured into this supplement, contributing to a well-rounded learning experience with thoughtful connections to the Jewish experience and with suggestions for acting on that history and with those values to make a difference today."
The supplement covers several aspects of racial justice, from inequality in the criminal justice system to the recent rise in verbal assault, physical violence, and other manifestations of hatred against Jews, Asian Americans, and other People of Color. The supplement also dedicates sections to healthcare inequality, disproportionate illness and death among People of Color during the pandemic, and the contributions of Jews of Color to the ethnically diverse Jewish world.
In addition to offering this material to Melton's international partner sites, the Melton School is making this learning experience available to synagogues and organizations outside their current network.
"We're proud to have compiled a sophisticated, yet accessible collection of resources that take on the complexities of racial justice head-on," said Rabbi Dr. Morey Schwartz, International Director of the Melton School. "Our team has ensured that these materials will engage learners in meaningful, relevant ways, and we look forward to seeing the impact they will have upon our collective understanding of this important topic."
---
Published on Tue, 15 Feb 2022 10:47:43 -0500. Original article link