New Jewish member of SNL, MLB Playoffs and more
Nate Bloom, Special to the Jewish Light
Published October 6, 2021
New Jewish SNL cast member
Three new "Saturday Night Live" cast members were announced before the season premiere on Oct. 2.  One of three, SARAH SHERMAN, made my job easier by making many Jewish references in a 2019 interview with VICE magazine.
Sherman, who is about 27, grew-up on Long Island. She graduated from Northwestern University in 2015. Shortly thereafter, she co-founded a Chicago-based ensemble company called Helltrap Nightmare. The company, made-up of "edgy weirdo" comics, put on monthly shows that Sherman hosted. She was voted Chicago's best comic (2016) in a "big-time" reader poll.
Sherman's high school nickname was "Squirm" because, she said, she was really skinny and gross and squirmy. Embracing the nickname, Sarah Squirm became Sherman's Helltrap Nightmare stage name. She told Helltrap audiences to "embrace their inner squirm."
The VICE magazine journalist who interviewed Sherman began his piece by noting: "Helltrap Nightmare is billed as an ensemble. But it really is the Sarah Squirm show."
Somehow the interview landed on the topic of Jewish vs. Catholic guilt. Here is most of what Sherman said: "I wasn't raised to be told I was bad, or that there were sins inside me I needed to exorcise. I think Jews post-Holocaust are raised like, 'We are the chosen people.' I've always been taught that I'm gifted and a genius…Jewish guilt is more like my dad…He's always calling me up on a High Holiday: 'Did you go to shul?" I'm like, 'No.' And he always says, 'Just remember, 6 million in the oven, that's all I'm gonna say.' That's Jewish guilt."
New in theaters and online
"The Adams Family 2," an animated film, opened in theaters on Oct.1 and is also available via streaming rental. This film is a sequel to "The Adams Family," a hit in 2019. The returning (voice) cast includes NICK KROLL, 43, as Uncle Fester and BETTE MIDLER, 75, as Grandmama.
"The Guilty" began streaming on Netflix on Oct. 1. It is a crime thriller. JAKE GYLLENHAAL, 40, stars as a troubled police detective demoted to 911 operator who scrambles to save a distressed caller.
"Diana: A Musical," which also began streaming on Netflix on Oct. 1, is based on the life of Princess Diana. It began previews on Broadway in March, 2020, but closed because of the pandemic. It's now set to open on Broadway this November.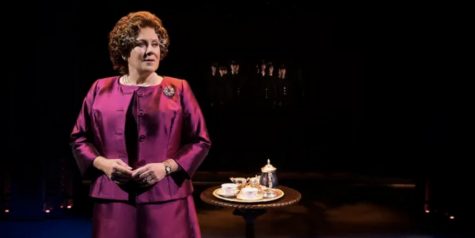 In the summer of 2020, a stage production of the show was filmed without an audience (that's what Netflix will stream). The cast includes JUDY KAYE, 72, as Queen Elizabeth II, and as Barbara Cartland (a best-selling romance novelist critical of Diana). Kaye, a Tony winner, has an amazing voice and range and often sings opera, too.
DAVID BRYAN, 59, wrote the music for the show's songs and co-wrote the song lyrics. Born David Bryan Rashbaum, he's the keyboardist for the band Bon Jovi, and was inducted into the Rock Hall of Fame with the rest of the band. In a 2010 interview, he noted that his daughters celebrated their bat mitzvahs in his current synagogue, but he goes back to his childhood shul to blow the shofar on Rosh Hashanah.
"Ghosts" is a CBS comedy series that premieres on Oct. 7 (at 8 p.m.). The premise is that Alison and Mike, a nice young married couple, inherit a huge country estate and decide to turn it into a bed-and-breakfast. The estate house is inhabited by a close-knit group of "souls" who once lived in the house. One ghost lived in the 1700s, while some others died recently.
Alison is a descendant of one of the ghosts and she is the first living person to be able to see and talk to the ghosts. ASHER GRODAN, 34, plays Trevor, one of the ghosts. This is his first big TV role. His father is a prominent New Jersey physician.
MLB playoffs beginning
The major league baseball playoffs begin on Oct. 5 and, as I write this, the Cardinals have clinched a wild-card slot. Three other teams certain to be in the playoffs — Houston, Atlanta, and San Francisco — have an on-field Jewish connection.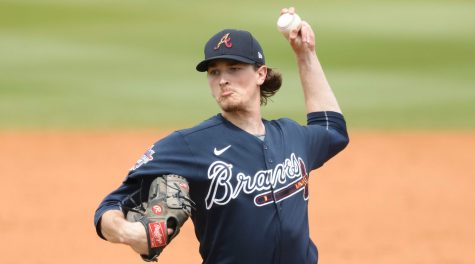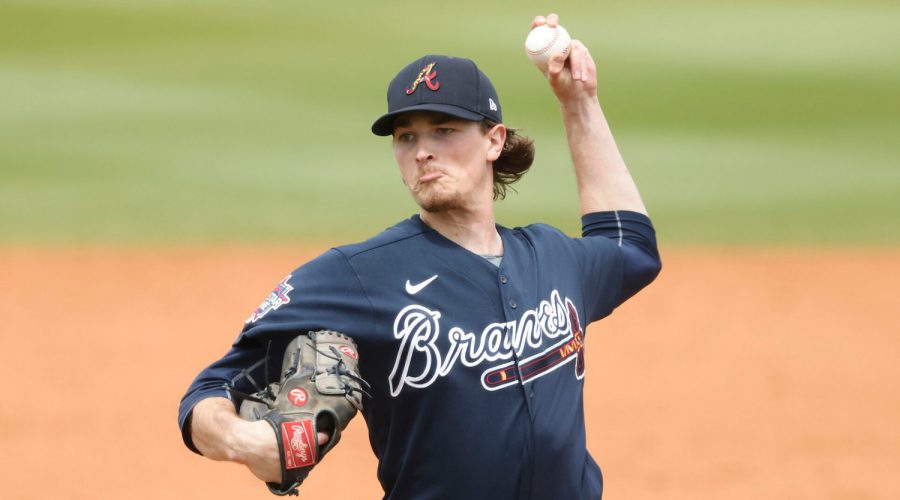 ALEX BREGMAN, 27, the Astros' star third baseman, was injured and missed half the season. But he returned in September and is hitting pretty well. Atlanta starting pitcher MAX FRIED, 27, had a rocky start, but finished strong (13-7).
San Francisco has way outperformed pre-season predictions and virtually everyone gives great credit to manager GABE KAPLER, 46, a former major leaguer. His training regimen and smart "platooning" helped dramatically raise the Giants' hitting stats.