Jews on Jeopardy, in the 'Sopranos' prequel and more
Nate Bloom, Special to the Jewish Light
Published September 22, 2021
As I write this on Sept. 16, "Jeopardy" contestant MATT AMODIO is still winning games. He has the third-longest winning streak in "Jeopardy" history and has won over $750K. Amodio, about 30, is a Yale University computer science grad student. The news: I was just reliably informed that his mother is Jewish. I have no "hard" info on his father or how he was raised.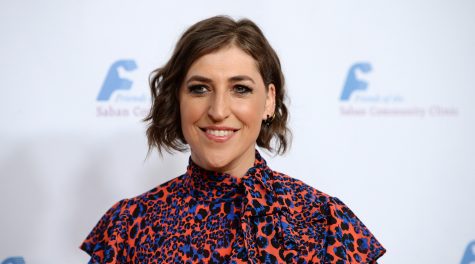 Other news: starting Sept. 20, three weeks of already filmed "Jeopardy" games, hosted by MAYIM BIALIK, 45, will begin airing. After that, Bialik and former "Jeopardy" champ Ken Jennings will alternate hosting until Nov. 20. Then a new, yet unchosen "day-to-day" host will take over. Bialik, as previously announced, will host special events, like the show's college tournament.
Update: For unknown reasons, the film "Arranged" was completely dropped from Amazon Prime Video just before the publication of my Sept. 8 column in which I said it was available, free, on Prime. "Arranged" is a feel-good, charming, very Jewish movie. It is available on Tubi, a free app.  You can watch Tubi online (registration required). Tubi is also available as an app on Roku and Amazon Fire.
"Y: The Last Man," an FX series, premiered on Sept. 12. The premise: an unexplained event kills every mammal on Earth with a Y chromosome —except one man (and his pet monkey). The man, Yorick Brown, travels the world trying to help survivors (almost everyone thinks he is a 'masculine' woman). Yorick's mother, Jennifer Brown (Diane Lane), a U.S. Senator, is elevated to President after the cataclysm.
OLIVIA THIRLBY, 34, has a major supporting role as Hero Brown, Yorick's sister and a paramedic. While not a household name, Thirlby is a good actress who exudes, I think, intelligence and charm. Her mother is Jewish. Her father's background is unclear.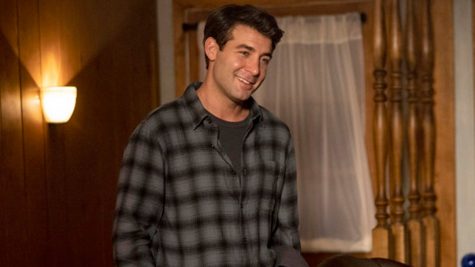 "Ordinary Joe," an NBC series, stars JAMES WOLK, 36, as Joe Kimbreau, a guy who faces a pivotal decision after college. The decision could lead to three different life paths and the series follows all three possibilities—he could become a police officer, or a music star (like his father), or a nurse. Veteran character actor DAVID WARSHOWSKY, 60, has a supporting role as Frank, Joe's father. (Premiered Sept. 20; 9 p.m.).
Wolk has been steadily working in film and TV since 2008. He had a starring role on "Zoo," a CBS drama that was a summer replacement series for three seasons. (2015-2017).
Opening in theaters on Sept. 29 is "Dear Evan Hansen." It's based on the mega-hit Broadway play of the same name. The title character is a troubled teen. BEN PLATT, 27, who created the stage role, plays Hansen in the film. Also, the music and lyrics, as on-stage, are by the Oscar-winning team of BENJ PASEK, 36, and Justin Paul ("La La Land"). Sadly, almost all advance reviews are (surprisingly) terrible. Best to wait for it to stream and, perhaps, enjoy the songs.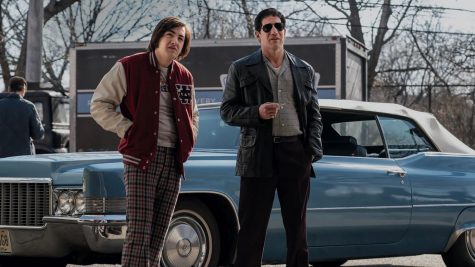 "The Many Saints of Newark," a prequel film to HBO hit series "The Sopranos," will be released to theaters on Oct. 1 as well as begin streaming on HBO Max for 30 days.  The film, set in the late 1960s, was co-written by "Sopranos" creator David Chase (who is Italian-American and not Jewish) and LAWRENCE KONNER, 70 (who wrote many "Sopranos" scripts).
The late James Gandolfini, of course, played the series star character, Mafia family head Tony Soprano. Michael Gandolfini, 22, James's son, plays Tony as a young man (about 18) in "Many Saints."
JON BERNTHAL, 44, plays Tony's gangster father, Johnny "Johnny Boy" Soprano and COREY STOLL, 45, plays "Junior" Soprano, Johnny's gangster brother and ally. The role of Silvio Dante, Tony's right-hand man in the HBO series, is played by JOHN MAGARO, 38. Magaro was raised in his mother's Jewish faith.
A major character in the film is gangster Dickie Moltisani, the father of gangster Christopher Moltisani, a major "Sopranos" character. Dickie is played by Alessandro Nivola, 49, an excellent actor who I talked to years ago when he played a Jewish character in a little-seen film. Nivola told me he's secular and confirmed that his father's mother was an Austrian Jewish refugee. I hope "Saints' is his well-deserved "breakthrough" role.
David Chase once said that he tried to cast Italian-Americans in Italian parts on "The Sopranos," but didn't hesitate to cast Jewish actors in Italian parts because they were "so like" Italians. This comment helps explain why so many Jews are in "Many Saints." By the way, "Moltisani" is derived from the Italian words for "many saints."