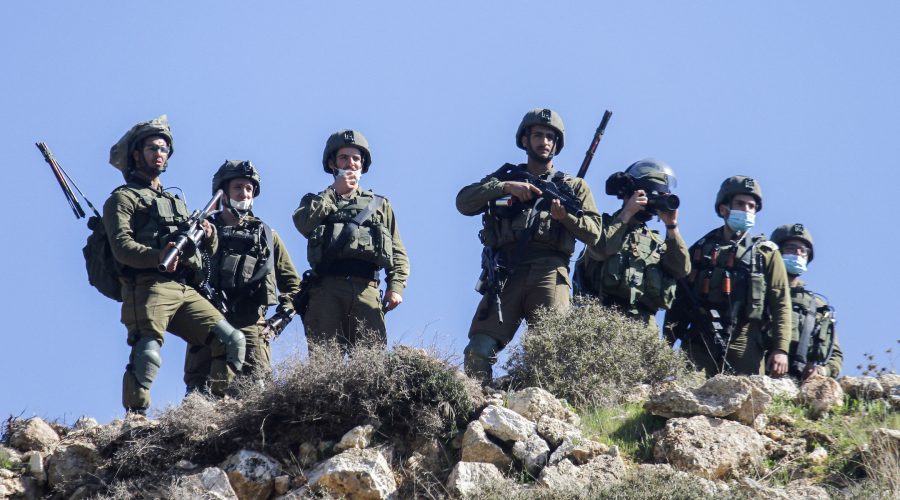 Flash90
(JTA) — Ireland's parliament has called Israel's handling of the West Bank a "de facto annexation" in a rare use of the term by officials of an EU member state.
The designation came in a nonbinding motion passed Tuesday by the Dail, the lower house, by Sinn Fein, a nationalist left-wing party. Foreign Affairs Minister Simon Coveney, who is not from Sinn Fein, also used the term in a debate in parliament earlier this week.
A draft amendment to the motion calling to expel the Israeli ambassador to Ireland and impose comprehensive sanctions against Israel failed to pass.
The motion said the Irish Dail "declares that Israel's actions amount to unlawful de facto annexation of that territory and calls on the Government not to recognize as lawful any situation created by any such serious breach of international law."
The European Union considers Israel's application of its civil laws in eastern Jerusalem and the Golan Heights annexation, but calls Israel's presence in the West Bank "occupation."
Also on Tuesday, the Dutch parliament's lower house, the Tweede Kamer, passed a motion calling on the government to "work toward an independent UN investigation into violations of humanitarian laws on warfare" in Israel and Hamas' 11-day exchange of fire in Gaza.
The body also passed a separate motion calling on the government to "prevent weapons from reaching Palestinian terror groups."
The post Irish parliament calls Israel's presence in the West Bank 'de facto annexation' appeared first on Jewish Telegraphic Agency.