Iranian rocker who performed in Israel: 'I'm willing to die for peace'
Gabe Friedman
Published March 7, 2017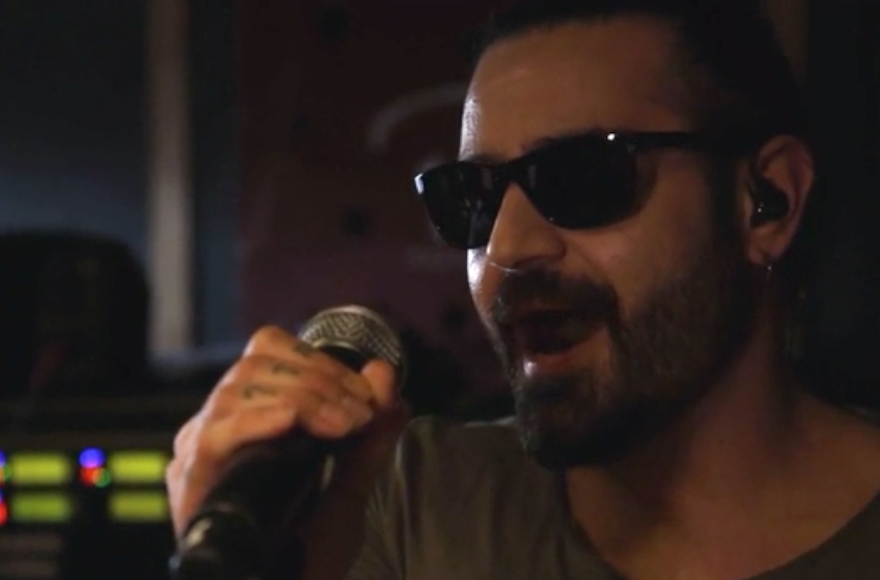 [embedded content]
Iranian musician Shahin Najafi could be getting a new round of death threats any day now.
That's because the singer performed in Tel Aviv last Thursday with Israeli rock star Aviv Geffen in a politically charged concert.
Najafi — who has lived outside his native country since 2004, when Iranian authorities threatened to imprison him for his music — sang part of Geffen's "Hope Song" in Farsi to a crowd of 6,000 at the Israel Trade Fairs & Convention Center.
He also read a note addressed to President Donald Trump, Israeli Prime Minister Benjamin Netanyahu, and other politicians with a predilection for "walls." The note drew a raucous round of applause, according to NBC News.
"Stop the violence between people before it's too late," Najafi said. "Let's stop dividing people."
Najafi is used to being threatened with violence. After his songs were deemed offensive to Islam in 2004, he moved to Germany. But an Iranian cleric sought him out and an Islamic website put out a fatwa calling for a $100,000 bounty on his head in 2012.
He now speaks publicly about life in Iran and met Geffen, who has long been critical of Netanyahu's government, while touring in Milan.
"I think Shahin is one of the bravest artists I've ever met," Geffen told NBC News.
Najafi told various outlets that he was taught to hate Israelis while growing up in Iran. Now he believes that the people of Iran and Israel have no reason not to get along, even if their governments do not.
He told Voice of America that BDS efforts supported by the likes of former Pink Floyd frontman Roger Waters— who urges artists not to perform in the Jewish state — have it backwards.
"Unlike Roger Waters, I'm not going to stay in the U.S. and boycott the people — I come to Israel and sing for the people to make a statement in the heart of the place where I see a problem," Najafi said. "I'm willing to die for peace."