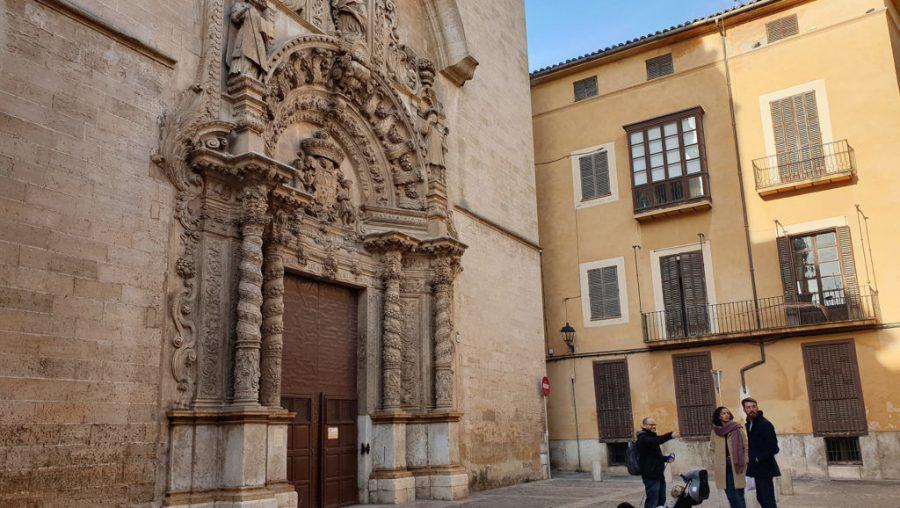 (JTA) — A Spanish state for the first time passed legislation declaring the Boycott, Divestment and Sanctions movement against Israel a form of anti-Semitism.
The parliament of the Balearic Islands Autonomous Community — one of 17 such entities that make up the semi-federal state kingdom of Spain — made the declaration in a June 11 motionthat was passed unanimously and finalized last week.
It said the Balearic Islands condemn "any form of anti-Semitism" as defined by the International Holocaust Remembrance Alliance, and "particularly the Boycott, Divestment and Sanctions movement, or BDS, and calls to boycott Israeli products, scientists, artists and athletes from Israel," the motion reads. It also spoke about the need to research and educate about the unique Jewish history of the region, whose capital city, Palma, is on the island of Mallorca.
The definition of anti-Semitism referenced in the resolution includes some examples of anti-Israel vitriol, including comparisons between the Jewish state and Nazi Germany.
Spain's judiciary has repeatedly defined BDS as a discriminatory endeavor, but legislation reflecting this view rarely passes.
Separately, an appeals court in Barcelona on Wednesday ordered a suburb of that city, Molins de Rei, to scrap its 2013 motion declaring support for BDS and calling Israel an apartheid state.
In 2018, an Israeli water polo team's match against the national women's team of Spain was canceled because the Nautical Club Molins de Rei refused to host it. ACOM, a pro-Israel group based in Madrid, sued the municipality.