How the NY Times misrepresents Christian Zionist pastor John Hagee
Ron Kampeas
Published December 16, 2015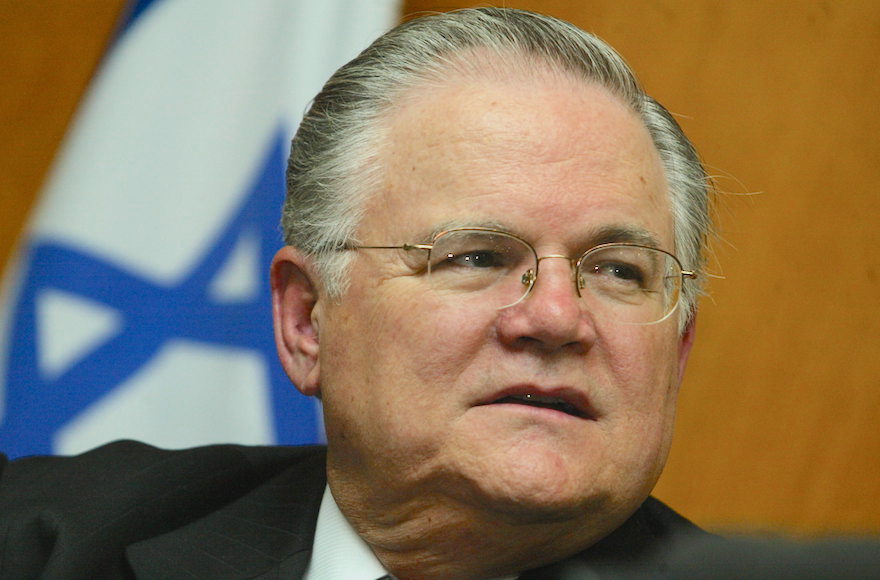 The New York Times on Tuesday night posted a roundup of responses to an ugly, incendiary video by the Israeli ultra-rightist group Im Tirtzu that targets human rights NGOs as "terrorist moles." (We cover the same issue here.)
The Times story is thorough and sober. That is, until it ends with a gratuitous swipe at Pastor John Hagee, the founder of Christians United for Israel.
"Until 2010, the largest donor to Im Tirtzu was a Christian Zionist group in the United States founded by the Rev. John C. Hagee, an evangelical pastor who once argued that biblical verses suggested that the Holocaust was part of God's plan to force Jews to return to Palestine," the story reads.
Unless you click the links, you don't know that John Hagee Ministries cut funding to the group in 2010 precisely because of its sharp turn to the extreme right that year.
You also don't know that Hagee has apologized for the Hitler sermon — which, as offensive as Jewish groups found it, was routine "wicked as the agent of good" theology (see under Balaam.)