Halva brownies and miso shakshuka: The UAE's first major kosher kitchen opens for business
Rebecca Anne Proctor
Published May 5, 2021
The gleaming new industrial kitchen on the grounds of one the Arab world's busiest airport wouldn't be remarkable except for one fact: it's kosher.
Kosher Arabia at Dubai World Central (DWC) airport is a registered producer of kosher food in the United Arab Emirates, set up in partnership with Emirates Flight Catering and CCL Holdings.
Inside the 20,000 square-foot facility, a team of just 20 chefs—none of whom are Jewish—work to prepare a variety of innovative kosher meals. Hailing from New Zealand, Syria, Morocco, Egypt, Sri Lanka and elsewhere, the chefs work in unison in Kosher Arabia's sleek kitchens, moving between variously sized pots and pans, sizzling and simmering with different parts of a variety of meals.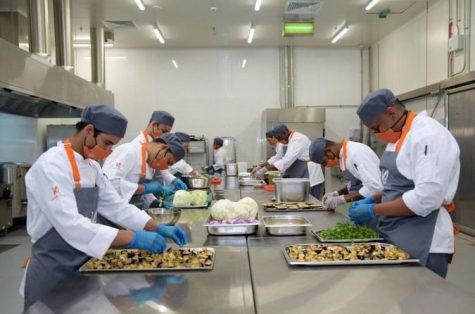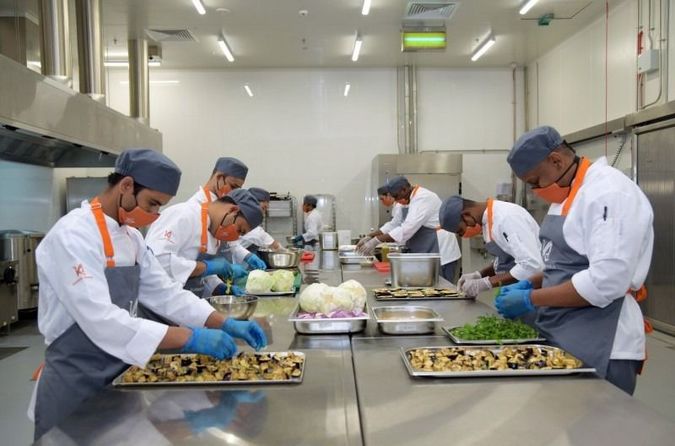 The opening of Kosher Arabia, which was launched on April 12 in the presence of H.E. Marcy Grossman, Canadian Ambassador to the UAE and H.E. Ilan Sztulman, Israeli Consul General, is the latest sign of the lifestyle and cultural changes resulting from the UAE's normalization with Israel in September 2020—a deal that has propelled other Gulf countries, such as Bahrain, to follow suit or warm to the idea of strengthened ties with a former foe.
However, plans for Kosher Arabia had been in the works for several years, catering to the growing demand for kosher food in the Emirates even before normalization took place, said Ross Kriel, founder of CCL, the joint venture partner for Kosher Arabia.