Do you know this Jew? She was a Lithuanian orphan who invented maternity wear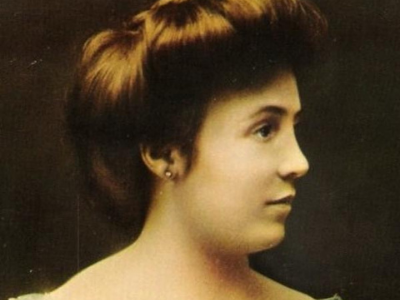 ABBY SHER, JTA
Published October 18, 2021
In 1897, a 16-year-old Jewish orphan from Lithuania named Lena Himmelstein arrived in New York City and found work in a sweatshop for $1 a week. After her first husband, David Bryant, died at a young age, Lena supported herself and her son by making and selling tea gowns. When she applied to open a bank account, someone misspelled her name as "Lane." Thus, the clothing line Lane Bryant was born.
In 1907, a customer asked Lena to design her something to wear during pregnancy – which was unheard of at a time when pregnant women were usually secluded until after birth. With some elastic and an accordion-pleated skirt, Lena invented maternity wear. Her dresses were a hit—though she often had to be inventive about advertising, since American society still couldn't accept the shape of a pregnant woman.
Soon, she branched out into creating fashions for plus-sized women as well. She met an eager audience. Together with her second husband and business partner, Albert Malsin, Lane Bryant broke new ground by selling stylish ready-to-wear clothing in larger sizes, all while offering employee benefits like insurance plans and pensions.
Respecting all body types and the needs of employees – not a bad legacy for a poor orphan from Lithuania.