Apple's Siri technology to be offered in Hebrew
Gabe Friedman
Published January 12, 2016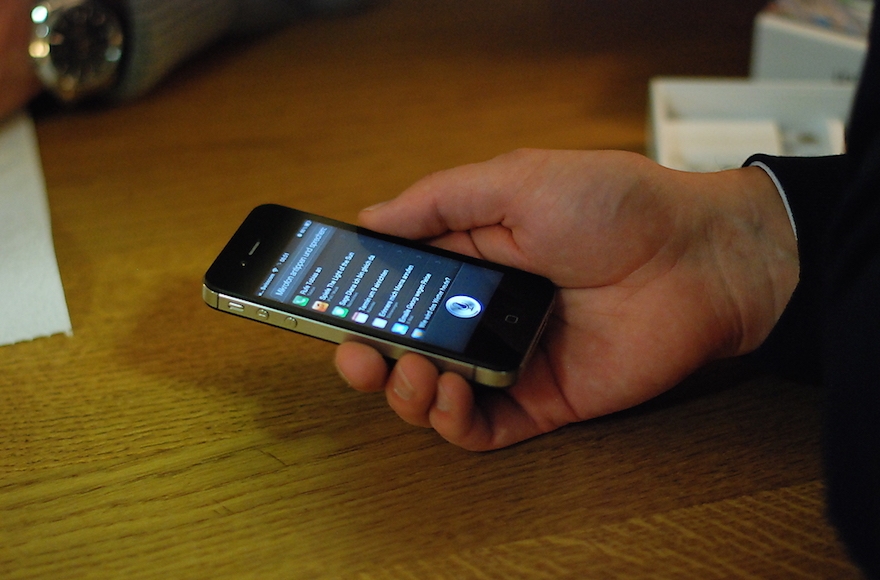 (JTA) — Apple's voice-activated assistant technology, which is offered in 18 languages, will be offered in Hebrew.
Siri, which stands for Speech Interpretation and Recognition Interface, will be able to speak Hebrew next month in the next version of Apple's mobile operating system, Ynet reported Tuesday.
The beta version of the Hebrew Siri will not allow for searching of restaurants, movie theaters and other local destinations, the Times of Israel reported.
Siri is only currently available in various dialects of English, French, German, Italian, Spanish, Mandarin Chinese, Cantonese Chinese, Korean, Arabic, Danish, Dutch, Norwegian, Russian, Swedish, Turkish, Thai and Portuguese.
The technology, which responds to a variety of vocal requests, is available only on Apple devices.