Amnesty International urges Airbnb, Expedia and others to stop listing sites in Jewish settlements
Marcy Oster
Published January 30, 2019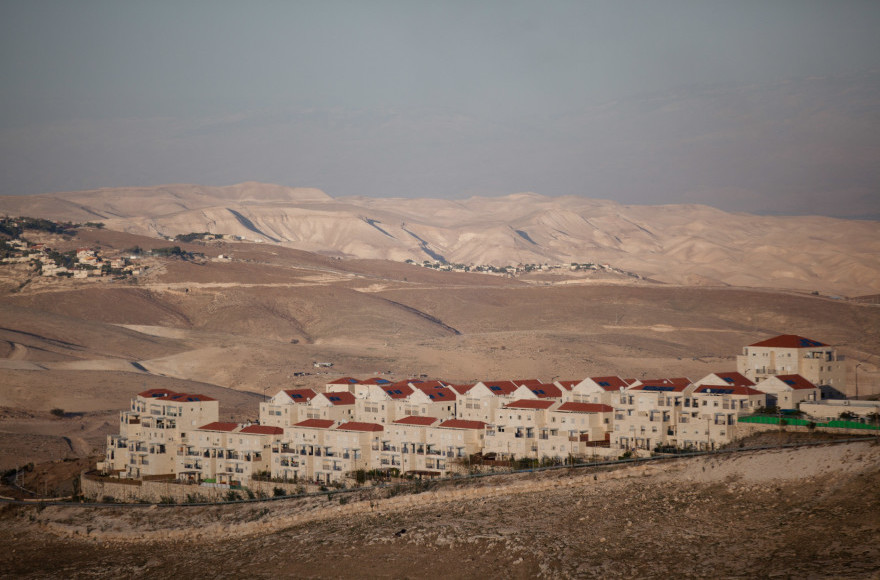 (JTA) — Amnesty International called on the four largest online vacation booking sites to stop listing rooms for rent, activities and attractions in Jewish settlements in the West Bank and eastern Jerusalem.
In a nearly 100-page report released Wednesday, the human rights NGO documents how online booking companies drive tourism to the settlements and contribute to their existence and expansion.
It singled out Airbnb, Booking.com, Expedia and TripAdvisor as playing a significant role in bringing tourism to Jewish settlements, and said they also mislead their customers by failing to consistently indicate when listings are located in such areas.
The report noted that in recent years the Israeli government has invested huge sums to develop the tourism industry in settlements.
"It's time for these companies to stand up for human rights by withdrawing all of their listings in illegal settlements on occupied land," Seema Joshi, Amnesty International's director of Global Thematic Issues, said in a statement. "War crimes are not a tourist attraction,
NGO Monitor, a Jerusalem-based watchdog group, responded that Amnesty International diminishes Jewish connections to holy sites in the Old City of Jerusalem and in other areas of religious and historical importance to Jews.
"Precisely because tourism to Israel is at an all-time high, Amnesty International is targeting this sector," said the nongovernmental organization's president, Gerald Steinberg. "Amnesty is specifically contesting Jewish historic connections to biblical sites, including in Jerusalem – reminiscent of UNESCO resolutions. In essence, Amnesty faults Israel for preserving Jewish historical and cultural heritage, as well as places that are holy to Christians."