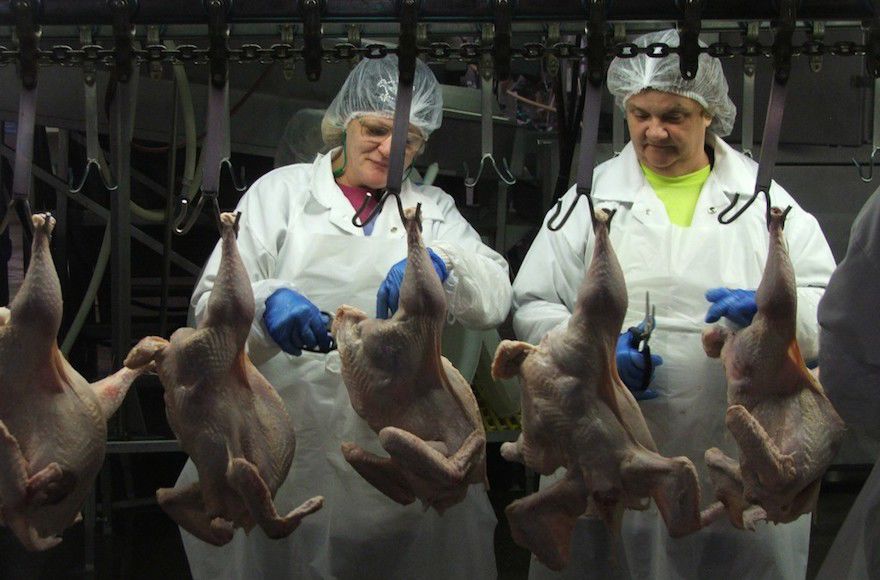 The outbreak of the food-borne infection in the leading kosher chicken seller has shown up in Maryland, New York, Pennsylvania and Virginia, according to a CDC notice Wednesday afternoon. The death occurred in New York.
JTA has reached out to Empire Kosher and to the CDC for comment.
The CDC began investigating after the New York state Department of Health reported that several people who were sick said they had eaten kosher chicken. The illnesses began as early as September 2017; the most recent reported one was in June.
The CDC notice said that "some kosher chicken products are contaminated with Salmonella."