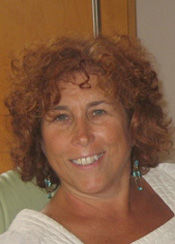 Warm and cozy with the arts
As the temperatures drop well below freezing, many of us feel the need to cozy ourselves inside and do like the bears: hibernate. I know I'm guilty of this every winter. The thought of going out when it is bitter cold, especially after a full day of work or Saturday chores, is about as enticing as being judged by Simon Cowell.
But the thing about this January, and February, for that matter, is that there are so many good live performances and theater taking place in the St. Louis area, that not to go out means losing out.
Just last weekend, for example, two local, live productions, both perfect for the overlooked 'tween set, took place at the Edison Theatre at Washington University and at COCA in University City. Unfortunately, the latter, "COCAdance: In the Loop," ended Sunday, after five energetic and truly thrilling performances (mark your calendars for next January). The thrust was hip-hop, but other modern dance forms were integrated into the hour-long show, which was performed by more than three dozen COCA dance students, starting as young as age 11. The choreography by COCA dance instructors and alumni was also first-rate; in fact, I felt as if I were seeing the TV show "Glee" come to life, at least as far as the dance sequences and the diversity of the performers were concerned.
"The Giver," based on the Lois Lowry's Newbery Medal-award winning book, is being performed through Jan. 23 as a partnership between Metro Theater Company and Edison Theatre. For those unfamiliar with the story, it tells of a 12-year-old boy living in a futuristic society that is socially engineered so that there is no poverty, no pain, no hunger, no war and no choices. As the boy enters adulthood, as one does at age 13, he learns a few things about his community that make him question whether living in such a black-and-white world, where everything is decided for him, is really living at all.
The Edison/Metro Theater production is good, with especially solid performances by all the youngsters involved. A barebones set nicely complements the action, which runs about 70 minutes without an intermission.
On opening night playwright Eric Coble, who adapted the book, stuck around after the show to answer audience questions. One centered on the play's "special effects," which obviously in live theater has limitations and can be underwhelming. Interestingly, Coble noted, though "The Giver" would lend itself to a big-budget, sci-fi movie adaptation, none has yet been made.
Upon hearing that, I found myself relieved. I know it's probably only a matter of time, but I was reminded that the great thing about live theater is that it forces us to use our imagination and work our own magic.
And that's exactly what my 12-year-old and I did after the show, heading to our car in the night's biting chill. We pretended we were in Mexico.
Kudos for Burroughs educator
On Monday, Jan. 24, Wayne Salomon, the chair of the Theatre Department at John Burroughs School since 1988, will be honored with the Art Educator of the Year award at the 20th annual St. Louis Arts Awards. The event often draws upwards of 500 people, and is hosted by the Arts and Education Council at the Chase Park Plaza.
When Salomon learned of this honor he said he was humbled because "it shines a light on the Burroughs program and consequently shines a light on our students and their successes." And boy, is that list long. Consider the following alums: Jon Hamm, the star of "Mad Men"; Ellie Kemper of "The Office"; her sister, Carrie Kemper, who writes for "The Office"; Heather Goldenhersh, who was nominated for a Tony Award for her performance on Broadway in "Doubt"; Sarah Clarke of TV's "24." And that's just the better-known names in the avalanche of talent who have Salomon to thank for helping them to get started.
Salomon, who attended Clayton High and graduated from the University of Missouri-St. Louis, left St. Louis but eventually came back to pursue his own acting career. "I say that, but I really came back to have children," he says, adding that he is the proud dad of three children, who range in age from 27 to 15.
He jokes that he decided to go into teaching "because young, bald guys weren't in demand" and he didn't have the skills to become a hockey star, another of his passions. Regardless of the why, clearly he found his calling at Burroughs.
In addition to teaching, Salomon also acts and directs. Over the past 30 years, he has been seen professionally at the MUNY, the Repertory Theatre of St. Louis, the Black Rep, Off the Cuff, Theatre Project Company, the New Theatre and the Arrowrock Lyceum Theater, among others. In February, he will be directing the play "Closer" at the St. Louis Actor's Studio.
Congratulations to Wayne, whose student, Elijah Brown, a freshman at Burroughs, is currently one of the stars of the local production of "The Giver." And so it continues.
For more information about the St. Louis Arts Awards, go to www.keeparthappening.org.