The Jew caught in the middle of the Stoli boycott
Rob Eshman, The Forward
Published March 5, 2022
This story was originally published on Feb. 4 by the Forward. Sign up here to get the latest stories from the Forward delivered to you each morning.
Is it time to throw back a shot of Stoli, or throw out the whole bottle?
That dilemma is vexing liquor store owners, bartenders and restauranteurs who want to show solidarity with Ukraine by boycotting an iconic Russian brand.
The hitch: Stoli is made in Latvia, not Russia, by a company whose owner, Yuri Shefler, is a Russian Jew with UK and Israeli citizenship.
Those not-so-well-known facts are the reason people took their anger at Putin out on Stoli.
Stoli is made in Latvia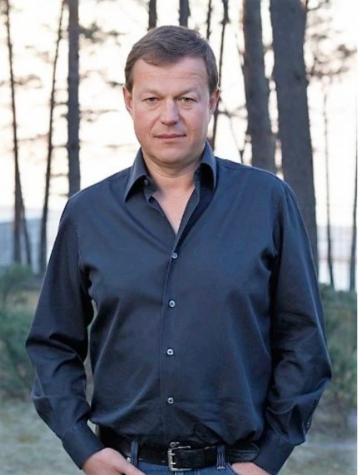 "Balthazar will not be selling Stolichnaya vodka until the war in Ukraine is over," Keith McNally, owner of New York's famed Balthazar restaurant,declared on Instagram on March 3.
Numerous commentators to his post have pointed out Stoli is made in Latvia, a NATO country, by a company headquartered in Luxembourg.
A slightly deeper dive reveals the owner of the S.P.I. Group, which produces and sells 380 brands of alcohol in 170 countries, is Shefler, who has run afoul of Russian President Vladimir Putin in the past — which is one reason why Shefler runs his empire from his home in Geneva, Switzerland.
Shefler, 54, bought the Stoli brand in 1997 for $285,000 from a state-owned company. Russia's Supreme Court declared the sale illegal in 2001 and banned Shefler from selling the brand inside its borders.
Shefler himself was accused of misappropriation of the brand and forced to leave the country.
Actors, models, yachts
Born in Oryol in Russia to a Jewish family, Shefler graduated from Plekhanov Russian University of Economics. He was chairman of JSC Vnukovo Airlines, then established the SPI Group in 1997.
The group owns prestigious wineries around the world through its Tenute del Mondo Group, numerous liquor brands including KAH tequila and Writers Tears whiskey, and thousands of acres of agricultural land.
That has made Shefler a wealthy man, with a net worth of $2.5 billion. Saudi Crown Prince Mohammed bin Salman bought Shefler's superyacht La Serene for a reported $500 million in 2015. In 2021, after Angelina Jolie sold Shefler the wine chateau she owned with Brad Pitt, Pitt sued.
Shefler is married to Tatiana Kovylina, a former Victoria's Secret model, and the couple has four children.
In a recent Instagram post, Kovylina expressed what she felt about the Russian invasion, posting a black-and-white portrait of her birth family in Lugansk in eastern Ukraine, "before neighbors became enemies."
"There is not one logical, clear or rational explanation for what is happening now," she wrote, "Except that 'someone' wanted it so much."
This isn't the first time Shefler and his brand has been caught up in anti-Russian rage. In 2013, when Putin introduced an anti-gay law banning what it termed, "propaganda of nontraditional sexual relations" and imposing fines on gay pride organizers, many LGBTQ organizations called for a boycott of Stoli. American sex columnist Dan Savage launched a "Dump Russian Vodka" campaign targeting Stoli.
In response, Stoli CEO Val Mendeleev condemned the laws and said the brand was solidly behind the gay community.
"We fully support and endorse your objectives to fight against prejudice in Russia," Mendeleev wrote in a public letter quoted by CNN. He said Stoli has been, "actively advocating in favor of freedom, tolerance and openness in society."
During that time the web site for Stoli vodka appeared in rainbow colors.
At least part of the confusion over Stoli's Russian-ness — or lack thereof — stems from its success at branding itself as an authentic Russian representative of Russia's most famous product.
Founded under Soviet rule in the late 1930s (the exact date is disputed), the 95 proof rye and wheat distillate poured into America in 1972, when PepsiCo cut a deal to market and distribute it in the West. As a rare Soviet product to leak out from the Iron Curtain, Stoli quickly and lastingly caught the public's imagination, becoming as tied to Russia as Guinness is to Ireland.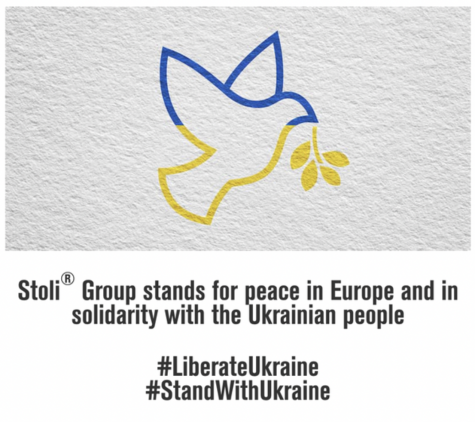 But another reason for targeting Stoli, say supporters of the ban, is that the company still produces its grain alcohol at a factory in Tambov, Russia, which it then exports to its distillery in Latvia. The company has a small office in Moscow and employs 600 people in Tambov. The bulk of its workforce is in Riga, Latvia.
"If the boycott works," a Latvian gay rights activist told The New York Timesin 2014, "Latvians will lose their jobs. Who are they going to blame? Putin? No, they are going to blame gays."
During the current conflict, as numerous stores and even state governors called for banning Russian vodka, Stoli posted to its web site a message that it stands with Ukraine.
Despite this, Balthazar owner McNally, at least according to his Instagram post, held firm.
"Old news," he responded dismissively to a poster who pointed out the facts surrounding Stoli's ownership.
No word yet on whether he will reconsider, but one commenter had a different idea when it came to boycotts.
"How about," @thefuglyhouse wrote, "also not serving any oligarchs in any of your restaurants?"