University of Penn alumnus shares advice for today's college applicants
Ariella Fellman , Junior, Ladue Horton Watkins High School
Published May 24, 2023
He's an attorney, a cantor, a substitute teacher, an occasional television host and chairman of the secondary school committee
of the University of Pennsylvania for eastern Missouri and southern Illinois. An outgoing personality with a zest for education, Howard Shalowitz has been volunteering with the Penn Alumni Interview Program since he was in his mid-twenties.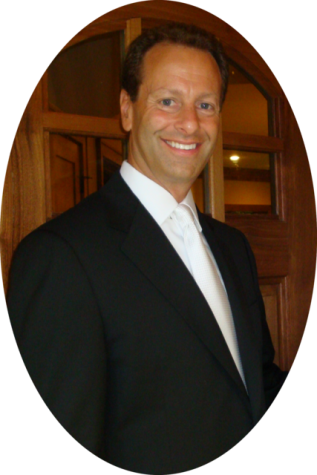 Shalowitz, who attended the University of Pennsylvania as an undergraduate and for his master's coursework, spent time interviewing students before being recruited by the Penn Alumni Interview Program while he was attending law school at Washington University.
"All I was doing was interviewing students who wanted to go to Penn … and then after a few years of doing that, they called me up from the Penn admissions office and said, 'Would you like to chair the committee?'" Shalowitz said.
Shalowitz, who has chaired the UPenn secondary school committee since 1989, has witnessed the program change and adapt over time.
"The program has changed dramatically over the last 35 years or so since I started doing interviews," Shalowitz said. "When I first started, they would send out a form that had boxes that you handwrite and you fill in, and it would have carbonless paper underneath. So you would send in one copy by regular mail ….and this went on for years like that."
As the committee has grown, so have the ways in which the program conducts its interviews.
Then they started doing it where you filled out a form online and you had to go into a portal with a certain code. And then you, as chairman, assign different people who are on your committee, and you hope that you have a lot on your committee because the number of applicants has gone significantly up since the late 1980s," Shalowitz said.
When Shalowitz conducts an interview, he prefers to focus his questions on things that cannot be understood through grades and transcripts alone.
"I never ask about grades or SAT scores. I never do because I'm assuming that you're applying to (the U of Pennsylvania) because you're brilliant," he said. "I need to find out what have you done during the four years (of high school) that sets you apart from other people?" 
As is the case with many universities, the Penn Alumni Interview Program prefers to pair applicants up with interviewers who pursued similar interests during their time in college. Kayley Lory, a senior at Marquette High School, was interviewed by Duke University and Washington University during her college application process.
"I think all the people who interviewed me, they do it based on your majors," Lory said. "So all of them were in medical school here at WashU or SLU, and I liked that they had similar interests to me. I also liked that they tried to make it as entertaining as possible."
Preparing for college interviews can surely be stressful, but a few important things remain central.
"The best thing that you can do before the interview is visit the school at some point before you apply," Shalowitz said. "There'll be things that will totally impress you about the school, and you won't know about them if you've never visited. So number one, visit the school. It gives you way more information, and it gives you more to talk about during your interview."
Sam Deutsch, a senior at Ladue Horton Watkins High School, took a very methodical approach when it came time for him to start thinking about college.
"Junior year I went on college visits, so I [got to go] see what the college was like. I saw like three to give colleges," he said. "That way I would know what sizes, what kind of aspects I was looking for and then kind of compare it to other colleges."
Shalowitz also suggests students applying early decision to their top college choice.
"Aside from (visiting) the school and also researching your discipline if you know what you want (to study), is if you really want to go to Penn, apply early decision," Shalowitz said. "So you know if you get in early decision, they know they could count you as one of those 2,400 out of almost 60,000 applicants who's going to go because you applied early."
Many of Shalowitz's suggestions for applicants hold true regardless of the universities to which they are applying.
"So, in short, I would just say, concentrate on the things that would set you apart from other people. And be prepared for the question, 'Why the University of Pennsylvania?'" Shalowitz said.