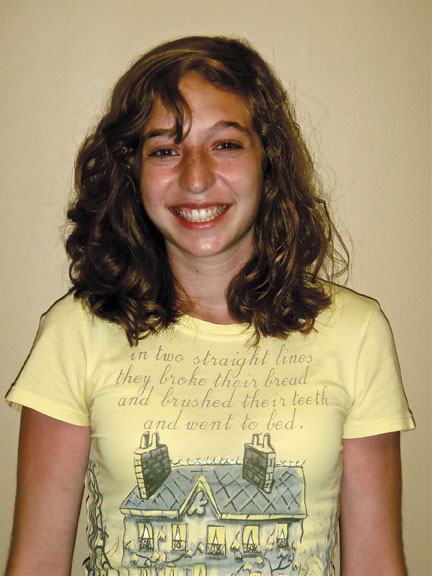 I am involved in JAM (Jews and Muslims), a teen dialogue group sponsored by the Jewish Community Relations Council (JCRC). We meet twice a month to discuss religious and cultural topics as well as current events. When I first started participating in JAM, I have to admit that I knew very little about Islam. Despite having several Muslim friends from school, comparing religious practices was not exactly frequent lunch table conversation.
However, this year JAM has provided a chance for each of us in the group to learn about the others' religious rituals, cultural practices and most importantly – about each other. In the early meetings, we focused on sharing aspects of our religious identities and on finding common ground.
At first it was awkward – we all had different hopes and anxieties about what would come from our discussions. But with every meeting we grew more at ease and our exchanges became more natural. When people recounted personal stories, they drew us in and we shared in their struggles and triumphs.
One of the Muslim girls told about an experience in her world history class when they were studying Islam. As the day of the lesson approached, she feared that this would be a setting likely to incite caustic reactions from her peers. Since her school has so few Muslim students, many of her classmates seemed apprehensive of this unfamiliar minority. While she felt no animosity from the teacher himself, she knew there was a chance the students in the class would go unchecked in their comments. So rather than subject herself to this potentially volatile situation, she chose to skip school and avoid the day of the class discussion. Upon her return, she learned that her fears were well founded, as many students had made snide, derogatory remarks during the lesson. She felt relieved to have dodged the hurtful experience, and our group wondered if there would have been a way to diffuse the situation if she'd had more support.
In another session, one of the Jewish boys told us about a conversation that he tried to initiate with his parents, questioning Israel's choices during the Gaza flotilla incident. As staunch supporters of Israel, his family was not prepared to have an open discussion that was not 100 percent in favor of Israel's actions. Although he holds his parents in high regard and often feels comfortable discussing other topics with them, he shared his frustration with this narrow view. The other Jewish students in our group agreed that having an honest conversation about Israel can be one of the hardest things that faces us as we try to understand some of the complexities of the Middle East conflict.
More recently, a Muslim boy in our group described a situation in which a Palestinian friend grew heated on the subject of Israeli treatment of Palestinians. The two boys were playing a game of basketball when a news story about the Middle East sparked a discussion. Because of the strident point of view of his friend, the boy was fearful of disagreeing with the extreme position, and so remained quiet. He felt that if he had been better informed about the conflict, he might have known how to counter his friend's argument. The group then explored possible responses and brainstormed tactics to approach this kind of intense discussion.
By sharing these personal stories and learning from one another's perspectives, we gained confidence in our abilities to tackle tough subjects and explore complex ideas. We learned that honest conversations can break down barriers of all types – within our own cultural groups as well as between them. Many of us will be going off to college soon, and may encounter people and situations that challenge us to uphold or reconsider our beliefs. I now feel stronger and more certain that I can respond in these situations, drawing on my experience and the relationships I've formed in JAM. As I leave the bubble of my Jewish world in St. Louis, I know that I'll be using and expanding on what I've learned in these dialogues.
(This article represents the opinion of the writer.)