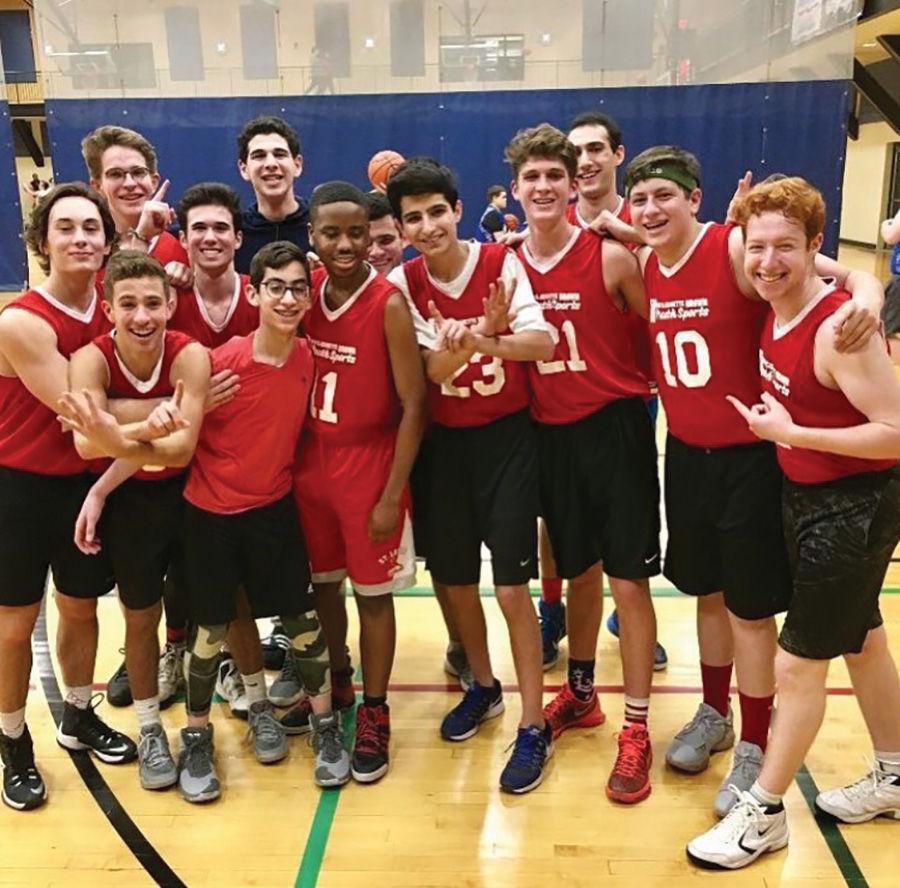 In St. Louis, the Jewish Community Center serves many purposes. Both of its locations — in the Creve Coeur area and Chesterfield — host a recreation center, an outdoor swimming pool and a vast array of summer camps. However, during the winter months, the J serves a different purpose for many high school students as home to its own basketball league. 
Chances are, if you go to high school in St. Louis County or are somewhat involved in the Jewish community, you have a brother, a cousin or a friend who plays on one of the teams. The high school basketball teams have sparked a spirit of friendly competition and community among Jewish and non-Jewish teens alike, and the league has been a highlight of the year for players, parents and fans. 
Mac & Jeanette Brown Youth Basketball at the J has a program specifically for ninth to 12th graders. The high school basketball league consists of a few divisions, and within each division, the teams play against one another. The divisions tend to consist of teams whose players are similar in skill and grade level. The league also serves as an outlet for high schoolers to create their own teams and play basketball recreationally.
Jayme Bertish, a senior at Parkway North High School, has played on his team, "The Matza Ballers," for the past few years. Although he and his teammates, all of whom attend Parkway North, do not play for their school's basketball team, they appreciate being able to play the sport in a fun and somewhat relaxed setting.
"We decided to make the team a few years ago. We just wanted to have fun and play without playing for the high school team. We have a lot of fun playing together," Jayme said.
Each team practices at the J once a week and has eight games throughout the season. The teams choose what they do with their practice time, and typically use that time to improve their basketball skills while having fun with their teammates.
"At practices we scrimmage and just practice the game. We've gotten a lot closer by playing together and by getting together a lot more because of the practices and games," Jayme said.
Daniel Pomerantz, a senior at University City High School, plays for a team called "Latke Flocka Flame." While his teammates don't all attend the same high school, many have known each other since pre-school and have been friends for many years.
"I love playing on Latke because I get to be with my best friends while playing a sport that I love," Daniel said. "It will definitely be a group of guys that I'll miss in college." 
Many of the teams in the league choose to come up with interesting team names, and some teams even make shirts with their team name on it. Daniel helped to come up with the creative team name "Latke Flocka Flame."
Creating and playing on a team also serves as a bonding experience for the players. Though many of the players go into the season as close friends, the atmosphere of friendly competition and teamwork leads to even stronger relationships.
"Playing on the team has definitely strengthened our friendships. We often go out to Mi Ranchito and Sushi Ai as a Latke Flocka squad," Daniel said. "Since it's such a fun environment, everyone gets to be themselves during practices and games" 
Meghan Platke, a senior at Parkway North, enjoys attending the high school games at the J. Many of her friends from school and youth group play on different teams, but she tends to root for "The Matza Ballers." 
"All of my friends are on the team and they've been playing forever. We all get really competitive and love to see our friends do well," Meghan said. "It's a really fun atmosphere with all of the parents and friends rooting for each other."