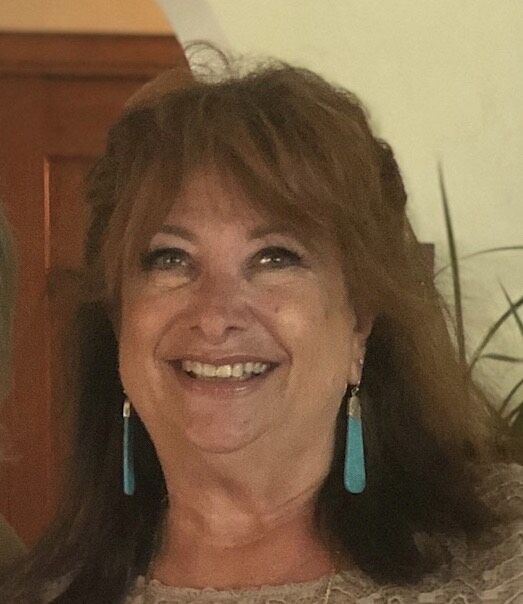 For as long as Sherry Salant can remember, visual art has played a huge part in her life. Her grandfather was a professional sculptor and her father, a successful art collector. Her mother was a docent at the St. Louis Art Museum.
Salant remembers as a little girl, she and her sister taking trips with their father from St. Louis to New York in a Ford Country Squire station wagon and driving back paintings worth millions of dollars.
"We used to go to New York City galleries and Parke-Bernet auctions (now Sotheby's), seeing (Alexander) Calders and very famous paintings being sold," says Salant, 63, a painter and photographer who grew up in Chesterfield attending Congregation Shaare Emeth. She is also a retired teacher. "Our house was filled with very expensive art. I figured this was how everyone lived," she adds.
At the age of 4 or 5, she was given a Kodak Brownie camera, which jumpstarted a lifelong passion for photography, primarily black and white. Renowned landscape photographer Ansel Adams remains one of her biggest influences.
"The funny thing is that as a teacher, I was very talkative, but I love being private," she explains. "As a photographer, it's a very private type thing. You can go by yourself and spend as much time as you want taking pictures. Photography has always been my first love."
Salant honed her photojournalism skills at University of Missouri. After graduating, she taught English and photojournalism at her alma mater, Parkway Central High School, but left after three years to pursue a master's degree in media technology at UMSL. Her hope was to make educational films.
After working in cable television just as it was beginning in the early 1980s and then running several businesses with her husband, Gary, Salant returned to teaching at Francis Howell High School. She spent 24 years there teaching American literature, creative writing, journalism and photojournalism.
She retired in 2012. And that's when life took off in a whole other direction.
"I was always in love with stained glass," says Salant, who has been married for 38 years and has two grown daughters. "I love the light going through stained glass and of course, all the beautiful stained glass in temples.
"I was at the Queeny Park art show in 2012 and saw this small painting that looked like stained glass, but it didn't look like regular acrylic or oil. So I asked the artist about her technique. But she wouldn't tell me."
Salant later learned that the technique is called alcohol ink, which uses fast-drying, highly pigmented, alcohol-based inks that are transparent and extremely vibrant. She spent months on YouTube educating herself about the process and developing her own style.
As Salant explains it: "Alcohol ink paintings are organic in nature and a brush is just for blending colors with rubbing alcohol. The paint flows naturally over a nonporous surface as I pick up the hardboard and angle and dip it in different directions. It is only after I see how the ink flows that I determine what to paint, where."
Over the past eight years, Salant has created dozens of these colorful alcohol ink paintings, including one of Ruth Bader Ginsburg featured in the Sept. 23 edition of the Light. She also has kept up with her photography. Her favorite photo is one she took a few years ago at a Renaissance Fair of a woman in her 70s getting a tattoo.
"It shows her gray streaks and wrinkles perfectly," says Salant, who now lives in Lake St. Louis. "It really shows her age in black and white, and how she's so full of life."
Salant owned a gallery in Chesterfield Mall for five years that not only featured her art but that of 22 others. On Thursday, (Oct. 1), she opened a pop-up gallery, H-Art and Soul, showcasing her work and three other artists, at the St. Louis Premium Outlets in Chesterfield. Her plan is to stay open until the end of the year.
To view Salant's work, go to www.sherrysalant.com.