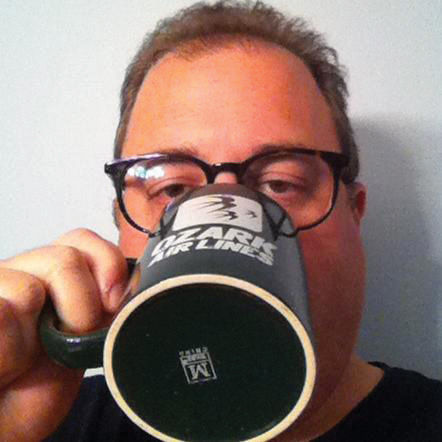 How does one reconcile being Jewish and an aficionado of so-called "Christmas music?" This is a question I'm often asked by people who enter my office or ride in my car anytime between Nov. 1 and Dec. 26. That's the time of year when my personal airspace is filled with the sounds of Bing, Burl and company belting out the holiday classics. 
Long before the kids' stash of Halloween candy has dwindled to a sad detritus of mystery-flavor Dum Dum pops, black Twizzlers and stray Starbursts, I go into full holiday music mode. And it should come as no surprise that this creates great annoyance to my wife who feels obligated to remind me that I'm Jewish, to which I am then obligated to reply "Bah humbug."
I'd no sooner achieve religious conversion through the embrace of holiday music than I would obtain a legally binding divorce through repeated listening to Paul Simon's "50 Ways to Leave Your Lover." My wife listens to a lot of ABBA and yet she has not once expressed a craving for lingonberries or Swedish meatballs. We have been discussing the possibility of a Volvo, however, so I'll just walk away from this argument while I think I'm right.
You'll note that I opt for the more generic term "holiday music." Perhaps a better descriptor would be "winter music," because the majority of the tunes I listen to at this time of year don't even mention Christmas in title or lyric. Sure, there are many, true Christmas tunes that I enjoy, however, most of the songs that fill my ears this time of year are celebrations of the climatological season.
As a public service, my loyal or otherwise polite readers, my completely non-denominational gift to you is a summary of my eight (see what I did there) favorite wintertime tunes along with the performers whose renditions I enjoy most. Here they are, in no particular order…
"Skating" (Vince Guaraldi Trio): It's an instrumental; they don't come much more context-free than that. I defy you not to think of Charlie Brown while listening.
"Sleigh Ride" (Johnny Mathis): This is a song about going to a birthday party at a farmhouse where, rather than cake, they serve coffee and pumpkin pie. I don't understand people who would rather have pumpkin pie than birthday cake. I do like coffee, though. And I also like Johnny Mathis. Sue me.
"Let It Snow, Let It Snow, Let It Snow" (Frank Sinatra):  A pretty self-explanatory title. There are many good versions of this tune but I defer to the Chariman on this one.
"Winter Wonderland" (Dean Martin): Another celebration of meteorological conditions best performed by a member of the Rat Pack.
"No Place Like Home for the Holidays" (Robert Goulet): A standard expertly wrought into a cheesy classic by the king of the lounge sound. Be sure to listen all the way through to the outro where Bob riffs "Hey Mama, bake that pumpkin pie . . . and a little pot of chicken in the sky." Mmmm, cheese.
"It Happened in Sun Valley" (Mel Torme): Arguably the finest song ever written about Idaho. Some prefer the Jo Stafford version, but I'm partial to the Velvet Fog, and not just because dear fraternity brother Michael Bloom and I got to meet him after crashing the backstage gathering following his 1990 concert at Mizzou.
"Baby It's Cold Outside" (Steve Lawrence and Eydie Gorme): This is an extremely controversial tune, seeing as how it's about a gentleman trying to get his date to spend the night at his apartment. I can only endorse the Steve and Eydie version because they were married to each other when they recorded it.
"What Are You Doing New Years Eve" (Ella Fitzgerald): In my humble opinion, "Ella Wishes You a Swinging Christmas" is not only one of the finest holiday albums of all time, it's one of the finest albums of all time – period. This song is the icing on the cake – sweet, sweet buttercream icing.
Whatever you musical tastes happen to be, and however you plan to spend the next few days, I wish you a harmonious (and inoffensive) season.