Nishmah names new director
Nishmah, the St. Louis Jewish Community Center's program for Jewish women and girls, welcomes a new director, Chelsea Leon.
Leon moved to St. Louis from Chicago, where she worked in development at the Jewish United Fund in the Women's Philanthropy division. Before this, she worked in development and event planning at a large Jewish day school and early childhood center in Los Angeles. Leon brings a fresh perspective and creative ideas to Nishmah and hopes to bring in new women and programs to the St. Louis Jewish Community.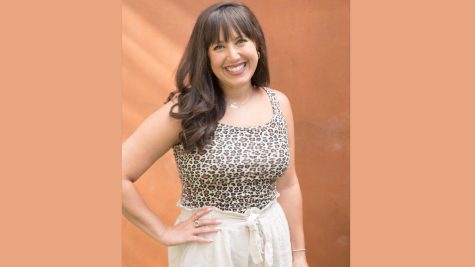 Her first project will include a new Nishmah-sponsored trip to Israel as part of a project called the Momentum Journey. Recently, 12 women participating in Nishmah met for the first time to prepare for an 8-day experience in Israel as part of the year-long journey of the program. The women will explore the Jewish homeland, take in inspiring Jewish wisdom, and join a global Jewish sisterhood through the J.
The J and their community are delighted to welcome Chelsea Leon as Nishmah director and wish our Momentum travelers well as they build a stronger Nishmah community within St. Louis.