What's in a Jewish-sounding name? Sometimes less than expected
"I could have sworn they would be Jewish": Meet some St. Louisans you might think are Members of the Tribe based on their names — but they're not.
Bill Motchan, Special For The Jewish Light
Published August 23, 2022
Roseann Weiss is a shiksa. Mark Goldstein attends Catholic Mass. Joel Landsbaum is not a landsman. These St. Louisans have Jewish-sounding names, but none of them is Jewish.
It's not an unusual phenomenon. Among St. Louis Cardinals players of the recent past, consider pitcher Trevor Rosenthal and shortstop David Eckstein. Neither is Jewish. Same for Mizzou football head coach Eli Drinkwitz.
Norman Jewison, the director of the movie "Fiddler on the Roof," is not Jewish. Walter Sobchak, John Goodman's character in "The Big Lebowski," is not Jewish, but that doesn't stop him from avoiding machinery, work and bowling on Shabbat.
Saul Goodman, the fictional lead character in "Better Call Saul" and Walter White's lawyer in "Breaking Bad," is not Jewish, either, although Saul's alter ego, Jimmy McGill, thought a Jewish-sounding name would help his reinvention from corporate lawyer to personal injury lawyer and, later, criminal lawyer.
Bob Odenkirk, the actor who plays Jimmy/Saul, also isn't Jewish — but his wife is Jewish and their kids were raised Jewish.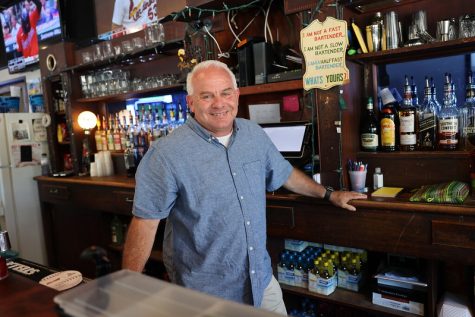 But back to our St. Louis friends whose surnames might lead an unsuspecting acquaintance to assume they were Jewish. Mark Goldstein experiences it regularly. He owns a print shop in Florissant and the popular Prohibition-era tavern Henke's in the Old Town neighborhood.
Goldstein said when he and his wife registered their kids for Catholic school and provided their last name, the administration folks wondered whether the family accidentally wandered into the wrong facility.
Roseann Weiss' Jewish friends were in a bit of denial when they learned she grew up Catholic.
"I love it," Weiss said. "The funny thing is some of my Jewish friends are like, 'Oh, Roseann, I just don't believe you're not Jewish.'
" She certainly doesn't seem non-Jewish.
"The other day," Weiss said, "it was so hot, I said, 'Oh, I'm schvitzing,' and I thought, 'Where did I get that?' "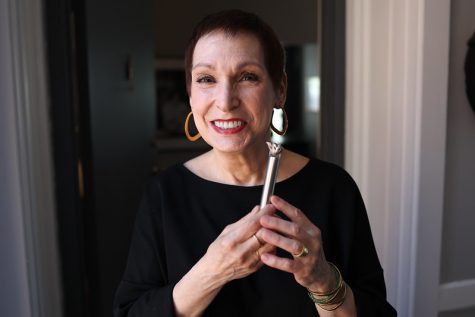 Weiss works with artists and not-for-profit art organizations. She grew up in south St. Louis and was adopted. Out of curiosity, she took a DNA test a few years ago to find out if she really did have any Jewish ancestry.
"It turns out that I am 1% Levant," she said. "I'm mostly Sicilian and Irish, but there's that 1% Levant, which is from the Middle East. I immediately called my Jewish friends. When I told them about that small percentage of a possibility of having Jewish DNA, they bought me a mezuzah, which I thought was the sweetest thing ever."
One sobering aspect of having a Jewish-sounding last name, Weiss said, was experiencing antisemitism.
"Being mistaken for a Jewish person means you also can feel the prejudice that is geared toward Jewish people by others," she said. "I'll never forget the first time it happened to me. I was talking to a landlord about leasing an apartment and all of a sudden, he turned to me and said, 'Are you a Jew, girl?' with so much hate in his voice that it stunned me. So there's another side that actually has created an empathy and an understanding of what Jewish people go through that if I didn't have this name I wouldn't be aware of."
Having a Jewish sounding last name generated a much more congenial reaction for Goldstein when he was paying for lunch at Protzel's deli in Clayton. An employee saw his name on his credit card and asked where he attended synagogue. The slightly complicated answer is Sacred Heart Church in Florissant, which Goldstein's son and daughter attended.
"Every time when our kids started Catholic school, we had to explain our name to the administration," he said. "I always get mail from Jewish organizations with requests for donations, too.
"Here's another perfect example: In my printing business, I had a customer with a new buyer that came in named Judi Silver, and she was excited to meet me. She told me she expected a Jewish guy and then I walked in the door!"
Silver, who is Jewish, remembers when Goldstein called on her, and "figured the guy is probably Jewish, too. He's a very open kind of guy, easy to talk to and we started talking. It came up, and he told me the whole story."
The whole story is that Goldstein's paternal grandparents were Jewish. His father, who grew up in Coney Island, N.J., converted when he married Mark's Irish Catholic mother. Mark's seven brothers are all Catholic, as are their 62 nephews and nieces.
One aspect of Goldstein's personality has a distinctly Jewish essence: giving back to the community and helping others. He's proud of the charitable side of his Henke's Tavern business known as Henke's Helps. It regularly assists local Florissant causes.
Landsbaum is the technology and activity coordinator at Mirowitz Center. He's been asked whether he's Jewish on occasion and he said his circle of friends, many of whom are Jewish, may assume he is, too.
"It's happened before where a co-worker might ask if I'm Jewish," he said.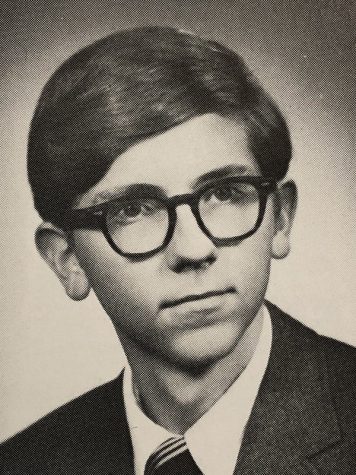 In the late 1960s, University City schools had a significant Jewish enrollment. One of those students was Andrew Gieselman. Although he is not Jewish, Gieselman's last name made it relatively simple for him to "pass as a member of the tribe," he said. "When I was in high school, it came in handy a few times."
The parents of some of his school friends preferred they hang around only with other Jewish kids, but "it didn't hurt that my last name was somewhat ambiguous."
Mary Shapiro, a longtime University City resident, is as Catholic as rosary beads and a fish fry. She grew up in Webster Groves, walked to elementary school at Holy Redeemer, then the Catholic prep school Nerinx Hall.
"I definitely have been asked about whether I was Jewish because of my last name," she said. "I also remember Stan, the guy who ran U. City Foods forever. He used to think it was so funny that he had two regular customers, one being the Catholic Mary Shapiro and another lady whose last name was Kelly. She was Jewish."