What does retirement look like for St. Louis rabbis?
Retired rabbis try to keep hands off while hearts remain on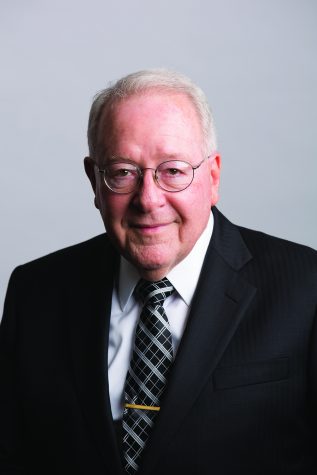 In the mid '90s, when Rabbi Jeffrey Stiffman served as chairman of the Central Conference of American Rabbis (CCAR) ethics committee, the Reform Jewish group faced a quandary: What do you do when a retiring rabbi sticks around too long?
"There were many problems with rabbis retiring but never wanting to give up the reins of power, and there were many situations when a newly incumbent rabbi had to bring charges against a retired rabbi who wouldn't keep his hands off the congregation's workings," said Stiffman, who spent almost four decades as assistant and senior rabbi of Congregation Shaare Emeth.
That transition from longtime rabbi to successor can be difficult for all parties, Stiffman and other rabbis say, and to avoid conflict, the CCAR adopted a code for how the incoming and outgoing rabbis should behave.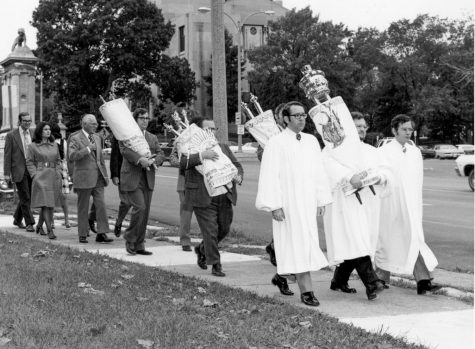 Still, moving from being the central spiritual figure in many people's lives to an emeritus role — or no role at all — often remains a challenging experience. To get a sense of what retirement is like for Jewish clergy, the Jewish Light spoke with five local rabbis who in recent decades have partially or fully retired.
A common theme emerged of people wanting to stay connected to Judaism and continue to engage with people as a rabbi, while also wanting to try new things and sometimes encountering unexpected challenges.
Some old, some new, some hurdles may sound like it could describe retirement from any job, but Stiffman said retiring from a synagogue is not the same thing as leaving a corporation.
"Most of the time when an executive leaves, that's it, period, and they know that," he said. "However, the rabbinate is a little different in that if a retiring rabbi remains a member of the congregation and comes to services, sometimes people will say to the retired rabbi, 'It's not the same, you're still my rabbi,' and that can" create a number of different problems.
 'It's a very big change'
At a CCAR conference in the '90s, Stiffman chaired a workshop on how emeritus rabbis should treat incoming rabbis and vice versa. A prominent rabbi who has since died stood up and delivered a rant about his successor. The moderators cut him off, and while the group normally recorded the sessions, in this case they destroyed the tape, Stiffman said.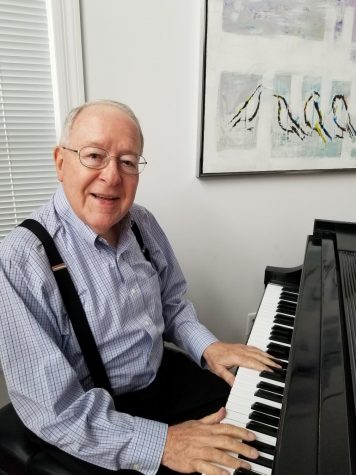 "It's a very big change and sometimes hard," he said. "I know there were times when I saw changes to things that I had innovated, that I thought, 'Well, I'm sorry about that,' but knowing that my successor is the boss, I kept my mouth shut. Some of the retired rabbis weren't able to do that."
To avoid conflicts, the CCAR adopted a code stating that the rabbi emeritus "should help the successor in the position to which he/she has been elected and should guide lay people to understand that when a new rabbi commences his/her rabbinic duties, responsibility is transferred automatically and fully. The rabbi emeritus also should guide lay people to accept the new rabbi as the successor and to show him/her all courtesy. The rabbi emeritus should refuse to be drawn into questions of congregational policy or into newly established relationships between the new rabbi and his/her congregants, individually or collectively."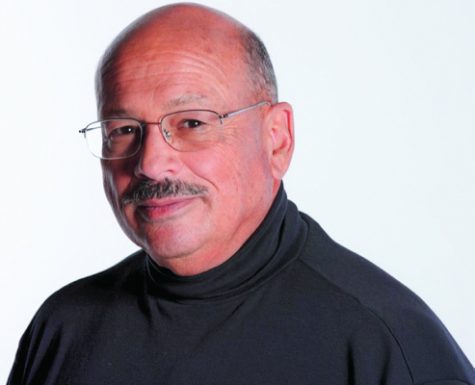 Rabbi Mark Shook, who spent 23 years at Congregation Temple Israel before retiring in 2010, said his colleagues in other parts of the country have struggled in retirement because they did not have a plan.
"They couldn't be away from the congregational life, and all of a sudden it was like going cold turkey — they just were not prepared for it," Shook said.
That absence of a plan proved problematic for Rabbi Josef Davidson, who retired in 2006 at age 58 from B'nai Zion Congregation in Chattanooga, Tenn.
At that unusually young age for retirement, Davidson said, he planned to try to reinvent himself, but he wasn't sure as what. Maybe he could apply for a position leading a nonprofit. Maybe he could serve as a hospital chaplain.
It didn't work out, he said.
"I was too young," Davidson said. "I still needed to do something at that age that did bring in some income but also gave me some structure."
He and his wife had moved to St. Louis, where a daughter and her family lived. And in 2009, Congregation B'nai Amoona needed a rabbi, so he applied and got the job.
It "ended up being a really good part of my rabbinate," Davidson said.
For those who remain in the same city and as members of their congregations, their experiences are also shaped by their successors. The CCAR code of ethics instructs new rabbis to "respect the experience and work of the predecessor" and to "see to the well-being of the rabbi emeritus and his/her spouse."
Fortunately, Stiffman knew his successor, Rabbi James Bennett, who had served as an assistant rabbi at Shaare Emeth from 1984 to 1993.
"I was very lucky because my successor is a real mensch, and when he came to town, he said, 'I know there are a lot of people who have had very close relationships with Jeff, and if they want him for a wedding or a funeral, I am sure we can always work out something, and I won't object,' which is very rare," Stiffman said. "Usually, the new rabbi, who is a stranger coming in from out of town, wants to establish him or herself."
It's in their DNA
Like Stiffman, Rabbi Lane Steinger said that "one never stops being a rabbi."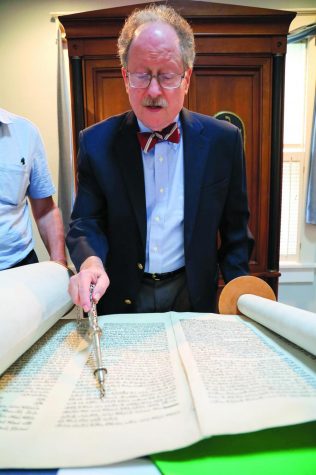 Steinger retired from Shir Hadash Reconstructionist Community in 2016 after seven years but remains connected to the congregation as rabbi emeritus.
Given that the rabbinate is a central part of his and others' identity, Steinger advises clergy to "think of the things that you can do to continue to be a rabbi but that really nourish you as a person," he said.
For Steinger, that has meant reading Jewish texts each day and teaching a monthly bible study group with Shir Hadash and a virtual study group on the Haftorah portion for a congregation in New York.
"I am happy that I am helping this congregation out and that I can do something I love to do," Steinger said.
Davidson and Shook both serve as police chaplains, which includes riding in cars with officers and talking with them in the stations.
Davidson, who works with the Ballwin Police Department, said, "What I like about it is that I am talking to people who do something completely different from what I have ever done. Often times, we have different points of view on almost everything, so it gets me out of my bubble and makes me feel good that I am giving back to the community in which I live."
Impact of COVID
Whatever their routines were in 2019, the retired rabbis, like everyone else, have had their lives disrupted by the COVID-19 pandemic.
After retiring as senior rabbi of Barnes-Jewish Hospital in 2013, Dale Schreiber, on her 65th birthday, checked an item off her bucket list: She traveled to China and visited the Terracotta Army, a collection of sculptures that had been buried with the first emperor of China during the third century BCE.
"When I got back, I realized I wasn't done," Schreiber said.
So she took a job as a chaplain with Pathways Hospice and Palliative Care.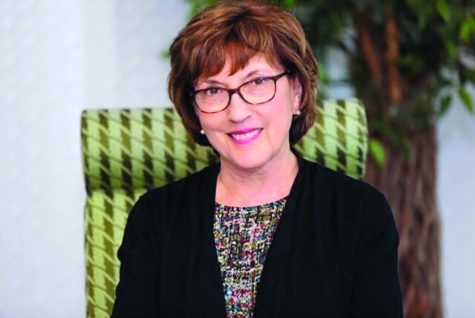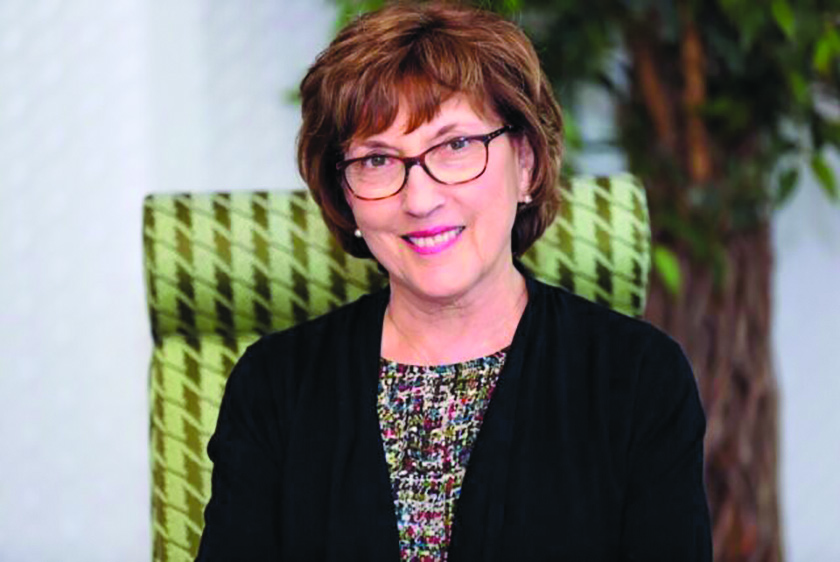 Schreiber found it to be a "gift" because she was able to help people "relax into the last chapter of their life and state their intention and accept the care and their worthiness for it," she said.
But once the pandemic worsened last March, Schreiber, who had been traveling around the world with her scientist husband, stopped seeing patients because she worried she would be a contaminant.
She continued to talk with families of patients but eventually stopped contact altogether. She continues to do orientation for hospice staff and to officiate funerals and counsel the bereaved.
"Not seeing patients took some stress off of me in trying to figure out how to be there with people who were incredibly frail and still committed to having the best life they could for the longest possible time," Schreiber said.
She was also "feeling a little sad that I couldn't go the distance with them."
Choosing how to serve
In addition to serving as a police chaplain, Shook continues to teach a bible study class on Saturday mornings at Temple Israel. Now it takes place over Zoom, "which is really unsatisfying, but you gotta do what you gotta do," he said.
Otherwise, Shook said, he has enjoyed retirement and the ability to "change what you are doing on a dime to follow different interests. You can choose when and how you want to serve."
Shook's take is that there is no "cookie-cutter retirement. Everyone is different, the things that work or don't work are different for every rabbi," he said.
Still, he said, one key for retiring rabbis is to step back from their former congregations.
"Anything that they do is prone to misunderstanding," he said. "That's the hard part, is realizing that the congregation is going to get along without you just fine, and life goes on."