The Kornblum Jewish Food Pantry has been helping families for 30 years. Time to celebrate
Jordan Palmer and Bill Motchan
Published August 23, 2022
Every day, dozens of desperately hungry St. Louisans visit the Harvey Kornblum Jewish Food Pantry. They may be facing tough times, but they'll leave knowing they can feed their families. Families in need have relied on the food pantry for 30 years, and on Sunday, Sept. 11 the JFS Harvey Kornblum Food Pantry is hosting Party for the Pantry to recognize those 30 years of alleviating hunger in the St. Louis region.
The event comes at a vital time, given the rising price of groceries, gas, and essentials – and the growing number of people facing food insecurity in St. Louis.
Party for the Pantry
The evening will feature JFS's version of the hit Netflix show "Is it Cake?" where skilled cake artists create mouthwatering replicas of handbags, sewing machines and more in a mind-bending baking contest inspired by a popular meme. St. Louis Jewish Light columnist Amy Fenster Brown is hosting the fun.
Guests will enjoy cocktails and hors d'oeuvres stations and will have the opportunity to be a part of the live gameshow.
All proceeds from the event will benefit the Harvey Kornblum Jewish Food Pantry, helping to ensure that JFS continues to offer nutritious food to more than 15,000 St. Louisans each year.
The party is set for September 11, from 5 to 7 p.m. at The Hall at Olive + Oak located at 216 W. Lockwood Ave. in Webster Groves, Missouri.
Click here for ticket information.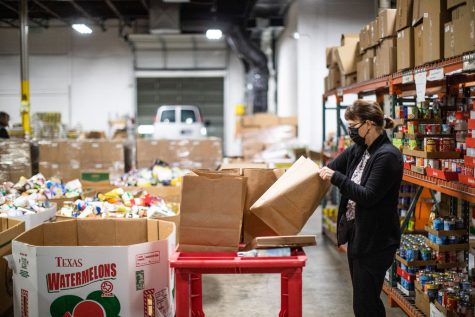 Who was Harvey Kornblum?
Visitors to the food pantry might also wonder: Who was Harvey Kornblum?
Kornblum was a World War II veteran and a self-made man. He was frugal, fun-loving and funny. He could be something of a workaholic, but he made time for fun with his family. Mostly, he wanted to share the fruits of his labor and help others less fortunate. That is his legacy.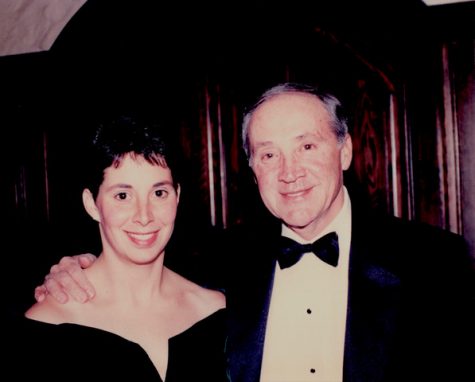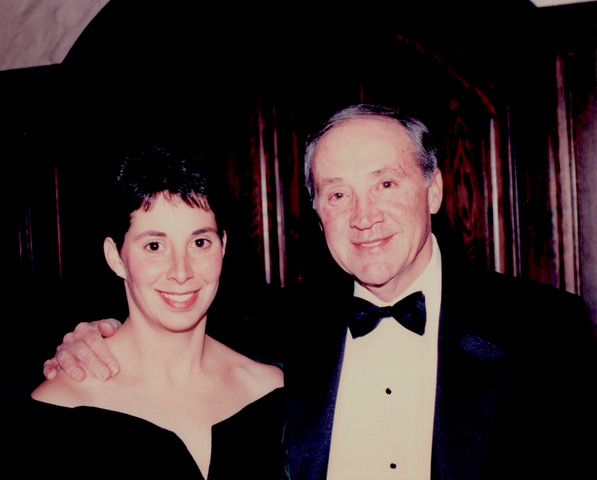 Early life
Harvey Raymond Kornblum was born in 1926 in St. Louis. He grew up in University City with a brother and sister. He served in the Army Air Forces as a radio operator and gunner on a B-17 bomber in Okinawa, Japan.
After the war, he returned home and studied business at Washington University. Kornblum then went to work for the family business, Leader Garment. In 1970, he sold the company and turned his attention to investing. He was quite successful, in part because he focused on known entities, blue chip stocks.
Kornblum served on the board of the Jewish Family and Children's Service (now JFS) and as treasurer of the Urological Foundation. He also supported Jewish Hospital of St. Louis (now Barnes-Jewish).
Personal life
In 1954, Kornblum married Elaine Seldin, whose family was also in the garment trade with Sel-Mor Garment Co. Its Miss Elaine product line remained popular for years and developed into a worldwide brand, eventually receiving the prestigious Femmy Award in 1981. Sel-Mor was operated by Elaine Kornblum's brother Marc Seldin.
Harvey and Elaine had three children, Andy, John and Kathy. The family attended Temple Emanuel. Elaine Seldin Kornblum,  a graduate of John Burroughs School, died in 1984.
Harvey married his second wife, Gay Klearman, in 1996.
Harvey Kornblum died June 18, 2004, from lung cancer at age 78. That year he endowed a $1 million gift to the Jewish Food Pantry.
The Harvey Kornblum Foundation
Today, the Harvey Kornblum Foundation supports a number of human services and arts and education institutions. They include the St. Louis Crisis Nursery, JFS, Jewish Federation of St. Louis, NCJW's Back to School! Store, St. Louis Jewish Light and Sherwood Forest Camp.
The food pantry held a special place in Kornblum's heart, perhaps because he was sensitive about hunger, said his widow, Gay Klearman Kornblum.
"I think the initial feeling of hunger disturbed him," said Kornblum, 83. "The food pantry really struck him because when he was in the Army, he was always desperately afraid of going hungry so he always put a candy bar in his pocket."
"He had a very good sense of humor, and he was very well liked by everyone," she said. "He had a lot of friends, and he was a good person."
Giving philosophy
Kathy Kornblum, 58, said her father's giving philosophy was ingrained in him from a young age.
"My dad was not raised in a privileged environment," she said. "He understood the challenges and struggles of everyday people. He was very proud of what he had accomplished, but he also had a sense of duty to the community and specifically to the Jewish community."
Kathy Kornblum said her father was a frugal man who would save a few bucks by bringing his own popcorn into movie theaters. He also understood the importance of giving back to the community to strengthen it. That attitude was echoed by her mother, Elaine Seldin Kornblum, and likely influenced Harvey.
"He was proud of what he had created," Kathy Kornblum said. "Giving back wasn't an ego thing because he did it quietly. I think he learned from his Jewishness the importance of giving. He also learned the power of giving from my mom, because she was raised in a privileged environment, but she saw the limits to privilege. Both of my parents had a giving kind of spirit. That's what we all learned: to take care of your community. When you have more than others, it's not an obligation to give back. It's an honor and an opportunity to help other people."
Her father could sometimes be overly focused on work, she said, but he always enjoyed leisure time with his family, with regular yearly skiing trips and beach vacations and fishing trips in Florida. He loved to play golf and tennis and was a member of Westwood Country Club.
Continued support
The Kornblum Foundation continues to support the St. Louis community and especially the Jewish community, in the areas of mental health, and families struggling with basic needs. The foundation's allocation to Nurses for Newborns and CASA (Court Appointed Special Advocates) are made to aid families who lack a good support system, and to make at-risk children get a positive start in life.
Laura Silver, a Kornblum Foundation trustee and step-daughter of Harvey Kornblum, said the organization likes to work behind the scenes, avoiding fanfare.
"We're not looking for accolades, we're trying to do what's right for the community," she said.
Kathy Kornblum, also a Kornblum Foundation trustee, said it's an honor and a blessing to be part of the group's efforts.
"I'm very grateful that my dad chose to do this," she said. "I'm really super proud of it. He didn't do it for the limelight. He would have loved the honor, but he wasn't an attention seeker. It was an attitude of, 'How can I give?' And it was very important to him that he do it through Jewish community."