The 'art' of mixology
Hanging on the walls in my Jewish Light office, along with STL Shakespeare Festival posters; a framed letter from Justice Ruth Bader Ginsburg; an autographed Weatherbird print; and a vintage photo of Elizabeth Taylor, is a colored pencil illustration entitled "How to make homemade chicken soup" by Rachel Kranzberg Miller. After the chicken soup recipe ran in the paper a few years ago, I taped the original illustration to my wall because I liked it so much.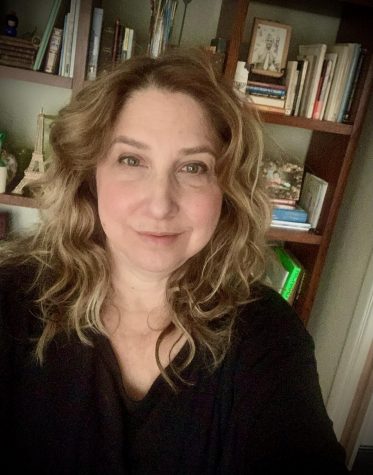 So I'll admit I wasn't all that surprised when I heard about Miller's current undertaking — a glossy, hardback book of classic cocktail recipes, accompanied by hugely cool retro drawings, inspired by the Emmy-winning TV series "Mad Men." I just figured someone with Miller's talent and creativity wasn't about to sit idle during a global pandemic.
As she explains, the project came about almost organically when Miller's two adult daughters, Abigail, 24, and Tamara, 22,  returned home to Olivette to quarantine with their mother at the beginning of the COVID-19 shutdown.
"We decided to have a cocktail, an old-fashioned, while we settled in to binge watch 'Mad Men' one evening," explained Miller, referring to the series that revolves around a Madison Avenue advertising agency in the 1960s, starring St. Louis native Jon Hamm.
"I started a retro drawing of an old-fashioned recipe for my daughters and posted it to my Instagram page. The post blew up; people were weighing in saying they loved it. Then in the weeks that followed, I started doing them for other classic cocktails, and people responded saying they wanted more. As time went on, and as more people kept suggesting, I decided that maybe I should do a book."
The thing was, admits Miller, who belongs to Kol Rinah, she really had no idea what "do a book" entailed.
"I tried to find a publisher or an agent," she said, "but I'm not a mixologist or a famous person or even a famous artist and I don't have a huge social media following. And what I had in mind was an expensive book to make."
Encouraged by family and friends not to give up, Miller launched an online Kickstarter campaign hoping to raise $6,500 to pay for the costs incurred in putting together the book, including formatting, printing and shipping costs. As of Tuesday, she had raised more than $7,600; the campaign ends May 13.
"I have raised enough money to make the book," she said, explaining the more money she raises, the more books she can print.  "My reach-goal is to raise enough money to print 250 copies."
As you can see from the accompanying pictures, groovy or hip doesn't begin to do justice to the look and feel of Miller's coffee table book, "The Illustrated Cocktail." More than 60 cocktail recipes have been drawn as sleek, vibrant two-page spreads. Each recipe is a full-color drawing, with the facing page containing a black-and-white figure sketch as well as some humorous text or interesting facts about the drink.
Miller divided the cocktails into six sections, arranged by the dominant alcohol used so that there's a vodka, gin, rum, whiskey, tequila and wine and brandy section, as well as one on shots. Twenty additional pages contain tips on home bartending, setting up a bar and collecting vintage glass, along with other adult beverage information.
However, don't expect to see bottles of your favorite brands of alcohol. Miller learned the hard way, after spending months drawing several of these bottles, that duplicating them infringed on their copyright.
"You can say Tanqueray gin in a recipe, but you cannot draw the specific shape of the Tanqueray gin bottle because of the copyright," said Miller. "There were literally 130 things that I had in the book that were copyrighted that I had to redo to be generic, like Domino Sugar.
"I went to flea markets and bought decanters to use instead of the bottles I couldn't draw. Thankfully, I draw everything digitally on an iPad, in layers, so I could take out a bottle and put in a decanter without too much hassle."
Miller says "The Illustrated Cocktail" is a great way to celebrate the cocktail. "You can use it as a reference for drink recipes and bar tips, but it's so much more," she said.  "I want people to enjoy the book as a very unique art piece. I will be displaying mine on my coffee table. The cover is bright and modern and would make a great addition to any décor."
The 180-page book, which comes with Miller's autograph, sells for $70, and should be ready this fall. It can be pre-ordered at www.kickstarter.com/projects/illustrated-cocktail/the-illustrated-cocktail-the-art-of-mixology.
In addition, Miller is offering incentive rewards if you go to her Kickstarter page, including a print of one of four cocktail recipes from the book (buyer's choice), a set of 12 coasters that contain two drawings each of six different cocktails and a 20" x 26" giclée print featuring 15 classic cocktail recipes from the book.
As Miller explains in her Kickstarter post: "'The Illustrated Cocktail' is not so much about the cocktail recipe — we can all get that information on the internet — it's about the experience of looking through a beautiful book and being inspired by it. That is what this book means to me."
About the Contributor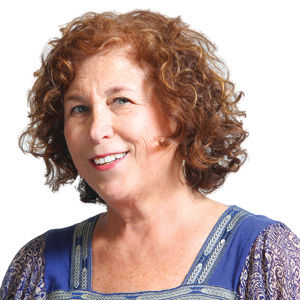 ELLEN FUTTERMAN, Editor-in-Chief
A native of Westbury, New York, Ellen Futterman broke into the world of big city journalism as a general assignment reporter for the Los Angeles Herald-Examiner...