13th annual Israeli Film Festival set for November 7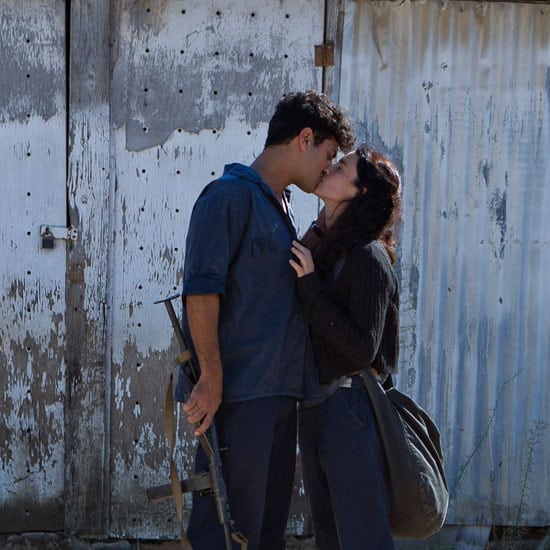 Published October 20, 2021
Enjoy two Israeli films and Israeli-style refreshments during intermission (served in COVID-safe packaging) on Sunday, Nov. 7, from 3:30 to 8 p.m. at Temple Israel. A $5 donation is requested to cover the cost of refreshments.
The film festival is open to the entire community. Guests are welcome to attend one or both films. Masks are required while in the temple building.
• 3:30 p.m. — "An Israeli Love Story": Eighteen-year-old Margalit is an aspiring actress from northern Israel in 1947. While traveling to see a play in Haifa one day, she meets Eli, a devoted kibbutznik who is also passionate about his work in the pre-state Palmach Israeli army. After another chance encounter, the two fall in love. Margalit moves into Eli's kibbutz, and they set a wedding date, but Israel's harsh reality intervenes. The film is based on the true story of a young theater director and the son of Israel's second president, Yitzhak Ben-Zvi. The film runs 93 minutes; in Hebrew with English subtitles. This film is suitable for middle school and above.
• 6 p.m. — "Holy Lands": A retired New York cardiologist leaves everything behind to start an unlikely pig farm in Israel, arousing the anger of the local community. His conflict with the town rabbi slowly turns to a friendship, leading the farmer to reevaluate his relationship with his estranged family, including his difficult ex-wife, his 34-year-old student daughter and his playwright son. Through an emotional comedic journey, this dysfunctional group tries to make their way back to each other, renewing ties when they all need it the most. Running 100 minutes, the film is in English and is suitable for middle school and above. It contains strong language; parental accompaniment is advised.
RSVP required at www.ti-stl.org/Films or by phone to Lindsay Bess at 314-432-8050. This program is co-sponsored by Temple Israel's Israel Engagement Committee and the St. Louis Israeli community.