Staenberg's Factory manufactures striking concert setting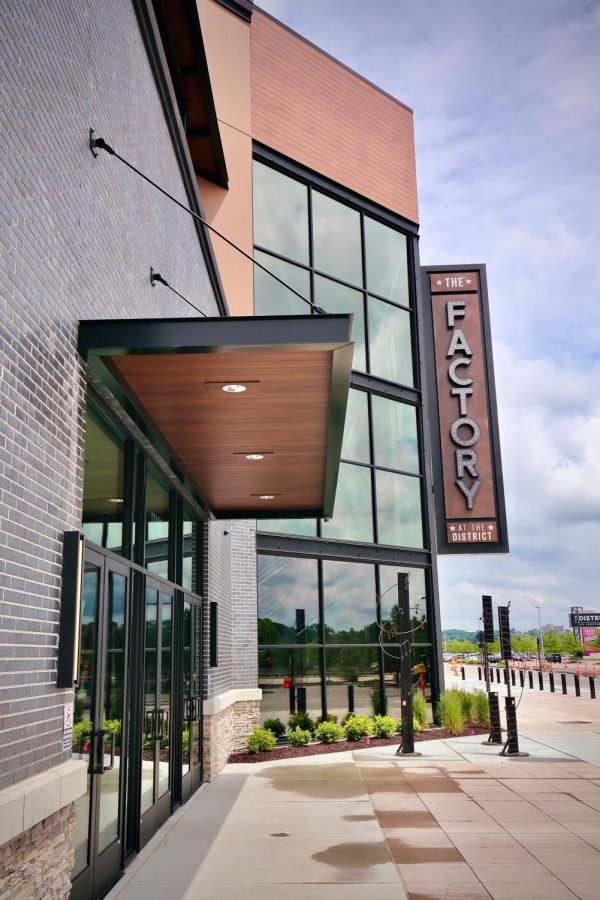 Steve Schankman admits he was apprehensive at first when his buddy, philanthropist and developer Michael Staenberg, said he wanted to build a music venue in Chesterfield. 
Staenberg figured that Schankman, whose production company has booked and produced more than 22,000 concerts and events, knew a thing or two about music venues.
"I called Steve — we've been friends for many years — and told him what I was thinking," Staenberg said when we spoke last week. "His exact response was, 'That's a dumb idea.'"
About a week or so later, says Staenberg, Brian Carp showed up, explaining that he and his wife just had their second child and were eager to move from Dallas back to his hometown of St. Louis. Carp has an impressive resume, managing music venues across the country, including the Fox Theatre and Z2 Entertainment, both in Boulder, Colo., as well as the House of Blues in Anaheim, Calif. and Dallas.
"I said, 'Why don't you work for my friend Steve Schankman for six months and we'll try this out and see what it looks like,'" Staenberg recalled. "Well, it turns out this guy is a rock star.
"Everyone I told said, 'You're crazy,' but I knew we could figure it out and do this."
And so, they did.
***
On July 16, The Factory will officially open with Canadian electronic music producer and DJ Deadmau5. Roughly 25 shows of various genres are expected to fill out the year, including ones from rocker Melissa Etheridge, blues great Buddy Guy, rapper Jelly Roll, country band Old Dominion and comedian Nikki Glaser.
In 2022, Schankman, whose Contemporary Productions is doing the booking, anticipates more than 160 shows, with the goal of attracting as many diverse acts and concerts as possible, including some family-friendly fare and even plays with little-to-no scenery changes.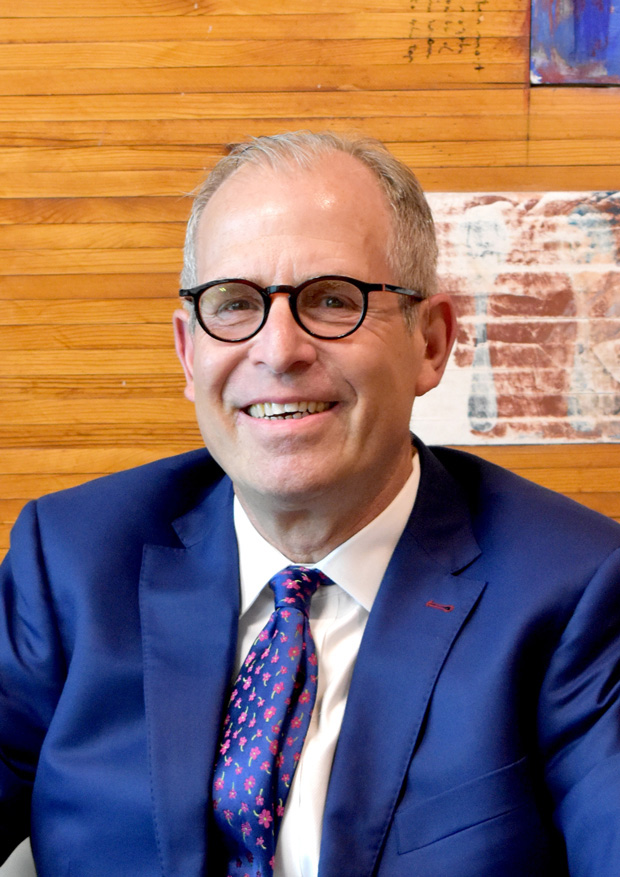 Last Saturday night, about 500 guests got a sneak peek at the $25 million, 52,000-square-foot Factory, which is the first anchor in what is known as The District, an entertainment and dining destination directed by Staenberg and his company, the Staenberg Group. It's being built on 40 acres that Staenberg bought from Taubman Properties that previously housed the Chesterfield Outlets, at I-64/40 and Boone's Crossing. 
The second anchor, The Main Event, a family fun center à la Dave & Buster's with bowling and ropes courses, is expected to open mid-August. Four to six restaurants with outdoor patios will also be part of the mix, along with an extreme sports complex, indoor and outdoor pickleball courts, an escape room and more. Top Golf, located adjacent to The District, adds still another entertainment option.
But on Saturday night, all eyes were focused on The Factory. The two-level building, which incorporates earthy materials like brick, steel, reclaimed wood and concrete, projects an industrial vibe, though the structure was designed to be almost elastic. 
Carp, its chief operating officer, explained that The Factory's flexible space offers multiple configurations, with a capacity of 3,000 that can be scaled back to 1,000, depending on the size of the audience. 
Cushy, upholstered seats in the balcony are extra roomy, and all 1,012 of them slope toward the stage to help ensure no bad seat or obstructed view. And the numbers delineating each section of the balcony are oversized —as in really big — so that even us folks with aging eyes can't get lost trying to find our seats.
The main-level concrete floor area is massive, allowing for 1,000 concertgoers to stand, 900 to be seated. Along the back section of the floor is high-top table seating, and one of seven ultra-sleek bars. Like many facets of the venue, the bars are among dozens of details large and small to which Staenberg and his team provided laser-like attention in the hopes of ensuring the best concert experience possible. Explains Carp: "We actually inset the bars so when you purchase a drink and turn around, you can't see the stage. It forces you to walk away from the bar, which then allows the next person to come up and buy a drink."
Schankman notes that similar care went into designing "the back of the house" where artists and bands can relax before and after performing. The venue's four green rooms contain bathrooms and showers, as well as a flatscreen TV and matching chairs and couches. Two of the rooms can open to double the space, and there's even a hang out area for crew replete with washers and dryers. 
While the venue itself doesn't serve food, an on-premises catering kitchen can be used to feed the artists and by caterers for special events. On non-show nights, The Factory hopes to host corporate functions, banquets and private parties, including b'nai mitzvahs and weddings.
"There are a lot of elements in the backstage area that most clubs don't have the opportunity to do because they are old, renovated theaters or historic buildings," said Carp, who is a member of Congregation B'nai Amoona. "We were able to make sure that the experience for everyone who comes through our doors, regardless of whether it's the front door or the back door, is the best it possibly can be."
Adds Schankman, a Temple Israel congregant: "We really have two customers here — the fans out front and the artist and people backstage. In my 50 years of doing this work, if an artist likes the venue — the sound, the lighting, the ease of load in and out, the staff, the promotor and so on — and if they see that their fans are really enjoying themselves, they come back and they talk about how positive an experience it was."
***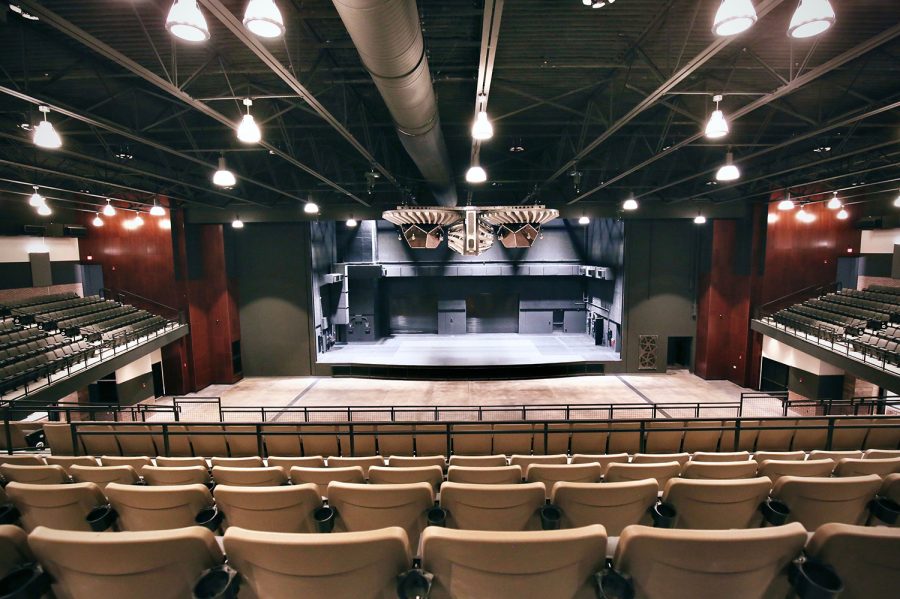 Since The Factory is a Staenberg production, no one should be surprised that it boasts incredible art throughout. Vivid, floor-to-ceiling murals created by local artist Cbabi Bayoc welcome guests as they enter; each pays tribute to a homegrown artist of renown such as Tina Turner, Miles Davis and Wilco's Jeff Tweedy.
A jumbo peace sign fashioned from used license plates hangs over one lobby doorway, while the visage of a Native American chief, adorned in a colorful metal headdress, hangs over another. Decorating the walls are three-dimensional mixed-media collages that incorporate musical instruments into the motif.
And yet the most distinctive visual element of the venue isn't technically art at all. Reminiscent of a futuristic spacecraft is the Golactic, a ginormous, high-tech chandelier/lighting fixture hanging high above the dance floor. Designed and custom-built by California tech artist Chris Merrick, the Golactic or "The Go" as it's referred to, puts on a light show  that's likely to be as memorable as any act on stage. 
"I love art and I picked artists who would represent different feelings and emotions," said Staenberg, who belongs to Central Reform Congregation. "I want people to come in and say, 'Wow!' I wanted to get some local history in the mix, and I very much wanted to show diversity. With all we are doing here, from the artists booked to the art on the walls, we are really trying to embrace diversity in today's world."
Staenberg has heard grumblings from folks who question whether anyone living in the city or close-in suburbs would drive to Chesterfield for a concert. But he just isn't buying it.
"Look, I live in Clayton, and it takes me 17 minutes at any time of day to get here," he said. "Within a 24-minute drive time, we touch a million people. 
"I think people will be enjoy the ease and comfort of coming here, not having to circle for a parking spot (there are 2,200 of them) or walk very far to the venue. And our security will be fantastic."
He, Schankman and Carp maintain that The Factory will only augment the local music scene, not detract or take away business from other venues. 
"We really saw that there was a void in the market north of 2,000 (capacity) in a setting that didn't have fixed seats," said Carp. "The Stifel and the Fox have fixed seats. Most of the time bands want their fans to be able to move around and dance, which is the experience the customer wants as well.
"So when bands outgrew The Pageant, they didn't have another place to go except for the Chaifetz [Arena], which is 10,000.
"The Pageant is a beautiful facility and world renowned, and does a great job taking care of bands and servicing the fans. But they are booked all the time. We saw a lot of bands skipping the St. Louis market because there wasn't a place for them. We see (The Factory) as adding to the music scene in St. Louis and giving bands another opportunity to play."