During the spring, Mark Sauer, a self-professed "foodie" saw a social media post about a workshop offering to teach anyone to bake traditional Jewish challah.
"My wife is Jewish and loves challah, so when I saw the post from Just Bake It it piqued my interest," remembered Sauer.
That interest stems from the fact that Sauer, a 10th-grade advisor at the Innovation School in Cool Valley, is always looking to match his students with ways to grow their learning based on their personal interests.
"The Innovation School is student-centered. We work with each student to identify interests and create personalized learning through internships and mentoring," said Sauer. "And I knew I had several students interested in baking."
One of those students is Montisse Jamil, 16.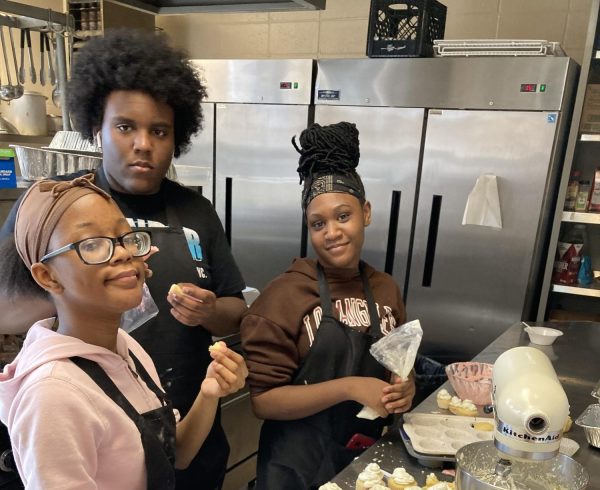 "I have always enjoyed making meals out of what seems to be little ingredients and that creativity sparked my interest in cooking," said Jamil.  "I wanted to learn about the different realms of cooking, so I took on baking."
Just Bake It
The social media post that caught Sauer's attention was from Giti Fredman, the owner of Just Bake It. Fredman learned to bake at an early age. Her paternal grandmother showed her the art of baking and she soon discovered she was a natural.
She opened Just Bake It in 2021 and provides workshops for learning to bake challah, pretzel-challah, New York Style bagels, chocolate babka and cinnamon buns.
View this post on Instagram
"I emailed Giti and she called me back quickly," said Sauer. "I explained that we set up our students with local businesses or non-profits for a real hands-on experience and she was very excited to work with our young people."
Said Fredman: "I remember how hard high school was for me and how much I would have liked to pursue my passions back then, which is why I knew I would love nothing more than to teach these kids how to bake. I really liked how the Innovation School learns in small pods and sends students out to the actual potential workplace of fields they are considering."
Fredman designed a simple curriculum around her existing five baking workshops. The initial idea was to tackle one class a week and let the students choose the curriculum for the final week.
Each week, Sauer would take Jamil and two other students to meet Fredman at Tipheris Israel Chevra Kadisha (TICK), an Orthodox synagogue in Chesterfield. The synagogue graciously agreed to allow Fredman and the interns to utilize their kitchen space.
"The students would help me unload all our ingredients and equipment from the car and we would get ready to bake," said Fredman. "I would supervise the process, but I tried to let them do as much as they could independently."
During the internship, Fredman worked to give each student a solid base of good baking comprehension. They learned how to read a recipe, follow the directions and understand measuring within the recipes.
"Giti taught us a lot of things, but one takeaway for sure is to be flexible when it comes to cooking," said Jamil. "A lot of things can happen but by staying level-headed and calm you can figure out any problems to get back on task."
Each lesson began with the students practicing their challah dough techniques. Then they would move onto a new challenge.
"The interns mastered so much in just the first few weeks, so we were able to include a lot more training than originally anticipated," said Fredman. "We did cupcakes, torched meringue pies, banana bread, soup, cookies and even chicken teriyaki."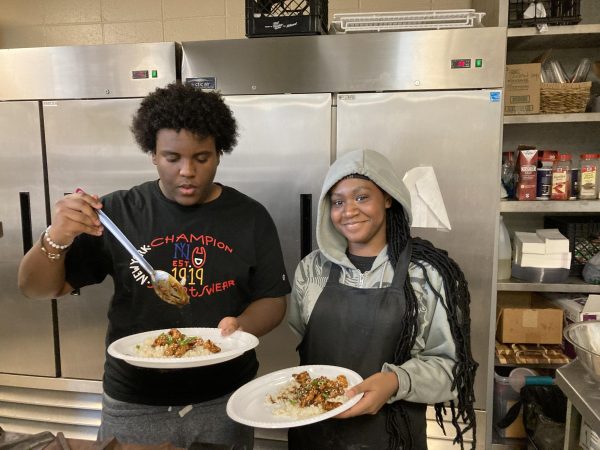 According to Sauer, the student-centered learning plan that Fredman created challenged the students to pursue more of their own interests.
"I would consider this experience a total success. Giti had a natural way of working with kids this age. I could see how she treated them as young adults, and they learned the skills they wanted to learn," said Sauer. "I also loved that the students got to experience a different culture as well."
"Giti was a great teacher she didn't only teach me about baking she also taught me about Jewish culture and how there's more to cooking than the food, it's also about the history behind it," added Jamil.
For Fredman, the partnership with the Innovation School students was also a learning experience.
"It taught me that my business is so multifaceted," she said. "It's not just a baking experience for team building but can serve as a learning experience, a hope, and a direction to younger children.
"Just Bake It is an entity that can service people of all ages and stages in life. I learned that entrepreneurship can be a tool used to influence other for the good."