If anyone doubts St. Louis' claim as a fashion-forward city, they haven't met Susan Sherman or discovered the St. Louis Fashion Fund.
Co-founded by Sherman in May of 2014, the St. Louis Fashion Fund (SLFF) plans to celebrate its 10th anniversary with 10 special fashion events, starting this month. Among the year-long highlights: an appearance by global fashion designer Michael Kors, who is Jewish. He will speak at Washington University's Graham Chapel in an interview with fashion editor and author Derek Blasberg on April 1. Free tickets will be available in January.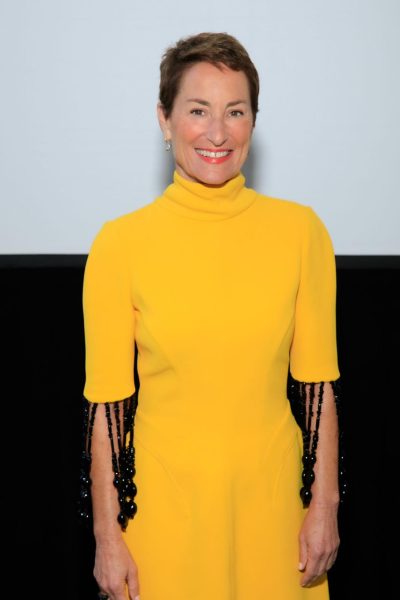 Sherman, who is a member of Temple Emanuel and chair of SLFF's board, began the nonprofit with three others with the hope of enticing more young design talent to St. Louis as well as a way to pay tribute to the city's storied fashion history. In 2017, SLFF kicked off a residency program, where emerging designers received mentorship, education, free studio space and a stipend at its 7,500-square-foot startup incubator at 1533 Washington Avenue.
In 2020, citing an industry trend away from fashion incubators and the constraints of the COVID-19 pandemic, SLFF moved from downtown Washington Avenue to a smaller space in the Grand Center's Arts District.
Today, SLFF is completely virtual, with Sherman in charge of day-to-day operations, assisted by public relations and social media teams. And while the organization has scaled back, Sherman says its mission is still laser focused on attracting young design talent to St. Louis and supporting the related industry businesses that are already here.
"What we're trying to show with this anniversary celebration is to highlight the amazing array of designers, retailers and nonprofits doing the work, everything from representing emerging designers to teaching refugees how to sew, to a men's fashion week, to workforce development," said Sherman. "We want to spotlight what these important agencies are doing and where they may need support in the future, so we can really be whole again. If we don't have people who sew and we don't have pattern makers, then we don't have a workforce and people aren't going to move here."
Many of the events associated with the anniversary are free, including the kickoff event at Neiman Marcus on Tuesday, Oct. 3, featuring a fashion show and guest appearance by designer Veronica Beard. In February, the group is partnering with St. Louis City SC and GENT, a men's wear designer event, to celebrate Men's Fashion Week.
Sherman said that the SLFF is also granting five area fashion nonprofits $10,000 each to support what they are doing and to grow their businesses.
"We want to keep young people here and the way to do that is to let them know there are internships and jobs here," said Sherman. "We also want to accelerate training programs. For example, we've got the beginnings of a pattern maker here with Collective Thread that is teaching refugees to sew, but how do we elevate what they're doing so they can teach couturier and women's ready wear? This is some of what we are tackling."
Sherman also is quick to point out that the events associated with SLFF's 10th anniversary aren't all "fluff and parties."
"We have a Lobby Day (March 21) planned in Jefferson City, where we're getting on buses and joining with our colleagues in Kansas City to lobby legislators and the governor to talk about the economic impact fashion has on our state economy and how we can work together to grow the industry statewide," said Sherman.
"We feel relevant as the voice of this industry in St. Louis," added Sherman. "We want to shout from the rooftops what we have here and what we're trying to build." 
For a full schedule of events associated with SLFF's 10th anniversary and more information, go to saintlouisfashionfund.org.
| RELATED: Photos: Fashion icon Diane Von Furstenberg wows St. Louis audience