St. Louis Chabad directing new series on combatting antisemitism
Eric Berger, Associate Editor
Published October 26, 2021
The regional director of Chabad of Greater St. Louis is leading a four-part series in November aimed at helping people combat antisemitism.
Rabbi Yosef Landa will host "Outsmarting antisemitism: How to beat it with purpose, positivity and Jewish pride" on Tuesday evenings from 7:30 to 9 p.m. The first session is scheduled for Nov. 2.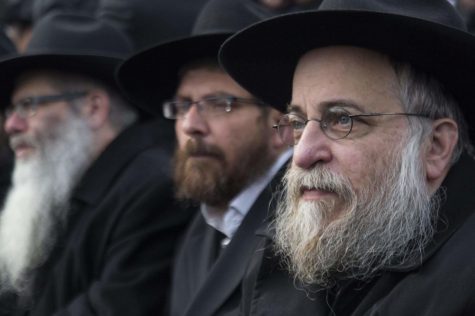 The fee for the program is $69, which includes the textbook. First-time students can attend one session for free. The class is approved for 7.2 minimum continuing legal education credits, including 1.8 ethics.
You can register here.
"We cannot let antisemitism define our Judaism, but we cannot ignore it either," a news release states. "As direct memory of the Holocaust fades, Jews around the world are wondering whether the patterns of past centuries are returning, in both the old and new worlds, where Jews experience more hate crimes than any other group.
"Are Jewish people doomed to be stuck in this cycle forever? Is there a way to escape this history of hate?" the release continues.
The FBI and the Anti-Defamation League reported a decrease in the number of anti-Jewish hate crimes and antisemitic incidents in 2020 as compared to the previous year.
The Chabad course uses "illuminating source texts and captivating case studies" to consider "the sources of this ancient scourge, along with the appropriate strategies for overcoming it," the release states.
View a trailer for the series below: