St. Louis based GiftAMeal partnering with West County Center help feed the needy
Jordan Palmer, Chief Digital Content Officer
Published March 16, 2023
Charitable giving continues to get easier and easier especially if you have the GiftAMeal app on your phone.
GiftAMeal is the food-tech startup founded by Jewish social entrepreneur Andrew Glantz. Glantz, who attended Washington University started the company in 2015 and is now headquarterd here. With the app, users take photos of their purchases at participating restaurants, and in exchange for that photo, a meal is donated to a local food bank.
This week, the number of GiftAMeal restaurants in St. Louis increased thanks to a new partnership with CBL Properties, the company that manages West County Center, which contains 11 fast-casual and full-service restaurant.
Restaurant partners inside of West County Center include:
California Pizza Kitchen
Charley's Philly Steaks
Chick-fil-A
Chipotle –
GW Gyro & Wings
Gilbert's
Mandalay Asian Cuisine
Nordstrom Café Bistro
Panda Express
Sarku Japan
Snow Factory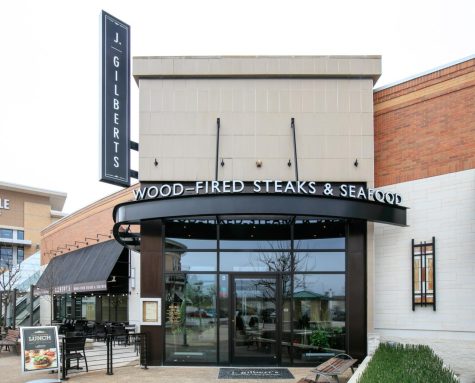 "Going to a mall is an experiential activity by nature where customers want to be engaged and joyful. That made it the perfect fit for a partnership," said Glantz. "With GiftAMeal, mall visitors will be able to add an interactive, easy, socially-conscious element to their visit that will make them feel good about their experience."
With each meal purchased, GiftAMeal will donate a meal to St. Louis based Operation Food Search. If a shopper also shares their photo on social media additional meals will be donated, all funded by West County Center.
"West County Center places a great importance on being a good corporate partner and supporting organizations that do so much good in the community. GiftAMeal makes it simple for both shoppers to participate and for us to implement, and we are excited to watch the impact grow each month," said Sean Phillips, the senior marketing director at West County Center.
In addition to their partnership with GiftAMeal, West County Center has supported Operation Food Search for many years through various events, including most recently by being a sponsor of the Warners Warm Up coat drive.
Click here to learn more about GiftAMeal.