Serendipity Homemade Ice Cream closing sooner than expected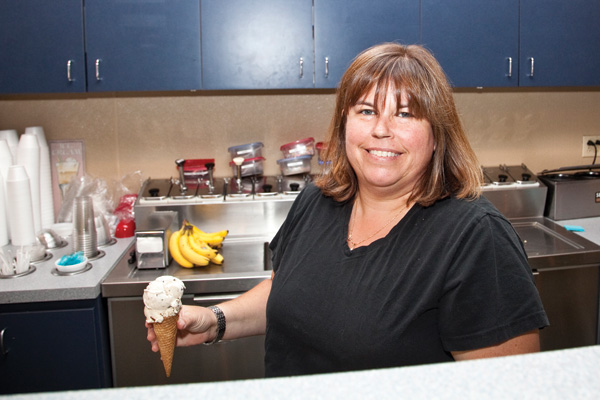 Jordan Palmer, CHIEF DIGITAL CONTENT OFFICER
Published December 16, 2021
Serendipity Homemade Ice Cream, the Webster Groves mainstay will now close its doors on December 19th instead of December 23.
Serendipity Homemade Ice Cream Closing
In a statement, the store said, "Due to your generous coverage and the community's loving support, customers have flocked to the shop the last few days, literally eating up all her remaining sweet treats! Owner Beckie Jacobs is extremely humbled and grateful and looks very forward to opening her super cool new flagship, in The Grove, Spring 2022."
The Webster Groves store will be open December 21-23 from 2-5 p.m. to accommodate customers who reserved holiday ice cream, bonbons and pies, prior to announcing the store's closure.
Customers who can not pick up their orders at that time should contact Serendipity (314.962.2700) to make other arrangements.
New Location
The new Serendipity will have a much larger footprint, increased hours and an expanded menu. Coffee and pastries will be available in the morning, though the shop plans to stay open late at night, with a greater focus on "spirited shakes" (for the over 21 crowd. Non-alcohol options will also be available).
Serendipity will continue to offer a wide assortment of homemade ice cream, and also feature new items such as coffee floats (coffee over a bonbon), affogato (ice cream topped with a shot of hot espresso) and poffertjes (tiny Dutch pancakes with an assortment of toppings).
"For the past 18 years, Serendipity Homemade Ice Cream has closed the entire month of January and reopened the first weekend of February for 'Ice Cream for Breakfast Day'. And that was the original plan with the new Grove location. However, supply chain and construction issues have delayed the buildout until spring. The good news, many of the restaurants that already serve my ice cream are stepping up to the plate to be pop-up partners," added Jacobs.
Ice Cream for Breakfast
Serendipity's annual "Ice Cream for Breakfast Day" will take place at both the Parkmoor Drive-In in Webster Groves and Sliced Pint on Washington Avenue from  8 to 11 a.m. Feb. 5. In addition, other planned pop-ups will be posted to the Serendipity website, starting in February.
Serendipity's new location in The Grove will be located at 4400 Manchester Rd., across from the Urban Chestnut Brewery. For more information on all of Serendipity's festive flavors, holiday happenings and more, visit serendipity-icecream.com.