'Pink Out at the J' will offer education and wellness for cancer awareness
Published October 3, 2021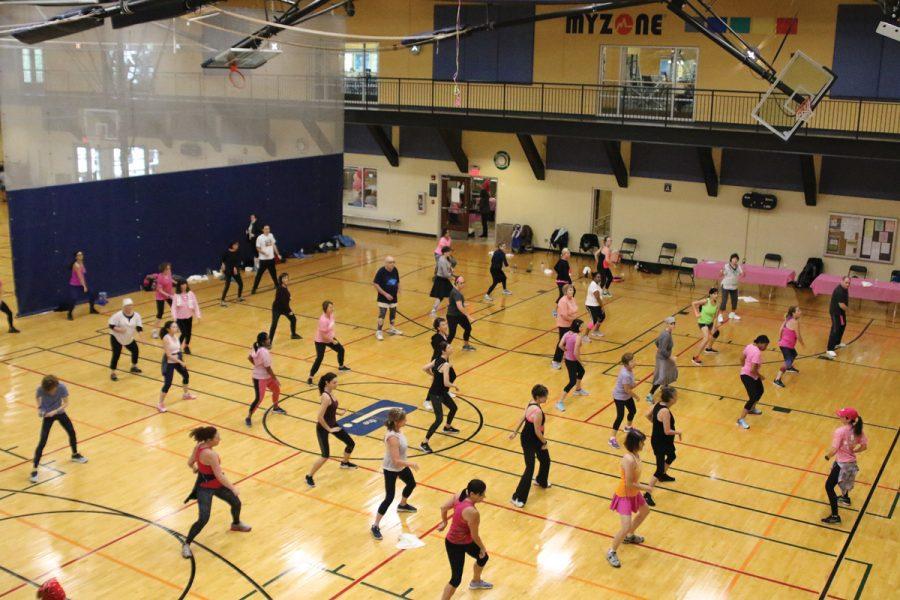 The J's Sharsheret Supports STL program will hold the fifth annual "Pink Out at the J" event on Sunday, Oct. 24, with a morning of group exercise, education and community-building.
The event takes place outdoors at the J's Staenberg Family Complex in Creve Coeur, starting at 10:15 a.m.
Participate in a two-hour Zumba-thon or other fitness classes of varying impact and intensity levels. Classes are suitable for women and men of all ages. Community partners will be on hand to share information about hereditary cancer risks, non-medical financial assistance, clean skincare, nutrition and more. Partners include FORCE, Pink Ribbon Girls, Beautycounter and more. Enjoy complimentary massage and snacks, register to win raffle prizes and enjoy a health-focused morning with like-minded community.
Pink Out at the J is free and open to the public. Men are encouraged to attend. Pre-registration is requested but walk-ins are welcome. For more information or to register, visit jccstl.com/pinkout. 
The schedule of events is as follows:
– 10 a.m. to 12:30 p.m. Partner organizations tabling and guests can speak with the J's nutritionist and receive free five-minute massages.
– 10:15 a.m. to 12:15 p.m. Two-hour Zumba-thon (Day Camp Pavilion)
– 10:15 a.m. to 11:15 a.m. Boot Camp "Lite" (Soccer Field)
– 11:15 a.m. to 12:15 p.m. T'ai Chi (Soccer Field) 
Held during National Breast Cancer Awareness Month, the event aims to create awareness of Sharsheret Supports STL's mission to educate the community, especially those of Ashkenazi Jewish ancestry, regarding the increased tendency this population has for carrying a BRCA gene mutation. One in 40 Ashkenazi Jewish women and men, carries the BRCA gene mutation, nearly 10 times the rate of the general population. Women who carry the mutation have up to an 80% risk of developing breast cancer and a 45% risk of developing ovarian cancer. Men can also carry and pass these gene mutations on to their family and have increased cancer risks. 
For more information or to learn more about one's risk, contact Debbi Braunstein, 314-442-3266, for more information.