New Jewish Theatre presents 'Every Brilliant Thing'
Published February 28, 2023
What do you do when you are 6 years old and your mother is in the hospital for attempting suicide? You start a list of everything that is beautiful and fills you with wonder about the world. And you leave it on your mother's pillow for her to read. That is the story that sets "Every Brilliant Thing" into motion, the next play in the New Jewish Theatre's 2023 season, which will run from March 16 – April 2.  
|RELATED: New Jewish Theatre receives 10 St. Louis Theater Circle nominations
Written by Duncan Macmillan with Jonny Donahoe, this one-person show gives an uplifting look at the challenges of life and love and the joy of finding light amidst the darkness of depression. What started as a performance piece, installation art project and Facebook group where people were invited to list their own "brilliant things," the play has become a phenomenon with productions all over the country and a successful HBO documentary special.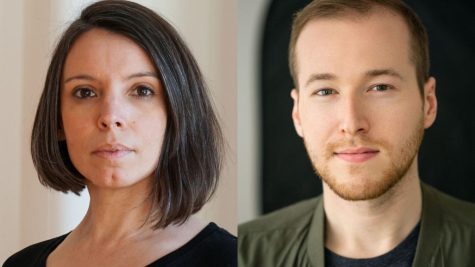 Director Ellie Schwetye and actor Will Bonfiglio are reuniting after last teaming up after NJT's 2019 production of "Fully Committed." Schwetye is also the co-producer for the Slightly Askew Theatre Ensemble while Bonfiglio is the director of COCAbiz and an accomplished St. Louis actor, having received three St. Louis Theatre Circle Awards. The rest of the production team includes Bess Moynihan (scenery and lighting), Michele Friedman Siler (costumes) and Katie Orr (props supervisor). Schwetye will also be the sound designer for the production. The stage manager is Megan Cahill. 
"'Every Brilliant Thing' is a play about hope, resiliency and all of the brilliant things that make life worth living. It is also a testament to the power of theater and theater's ability to build and create community–which seems almost more important than ever these days," said Bonfiglio about the production.  
"The core of this play is joy and the wonder we can all derive from simple, everyday life, despite its sometimes enormous challenges," added Schwetye. " 
Of the inclusion in New Jewish Theatre's season, Artistic Director Rebekah Scallet said, "This production fills an important role in our season as our tikkun olam play." 
"Every Brilliant Thing" will perform at the J's Wool Studio Theatre, 2 Millstone Campus Drive, March 16 through April 2. Individual tickets for the show are $49-$54. Tickets are available by phone at 314-442-3283 or online at newjewishtheatre.org.