Network STL works to bring Jewish college students together at local universities without large Jewish populations
Megan Rubenstein , Special To The Jewish Light
Published October 12, 2022
When attending a college or university without a large Jewish population, it can be hard for students to find a community of peers who share the same background. In St. Louis, Yael Sabah of the Network STL is making it easier.
Led by Sabah, the Network STL is an organization meant to foster Jewish community at local colleges and universities such as St. Louis University, Webster University, University of Missouri St. Louis, St. Louis Community Colleges, and others without strong Jewish life on their campuses.
Sabah is originally from Chile, where she was raised in a traditional Jewish family. She moved from there to Washington, D.C. in 2017 and then to St. Louis in 2019. She has made St. Louis her home, living here with her husband and 4-year-old daughter.
Sabah began working in this role in 2021 and brought it back to life after the program had paused due to the pandemic. Her goal is to help bring Jewish undergraduate students together from across St. Louis and also create smaller Jewish communities on the individual campuses.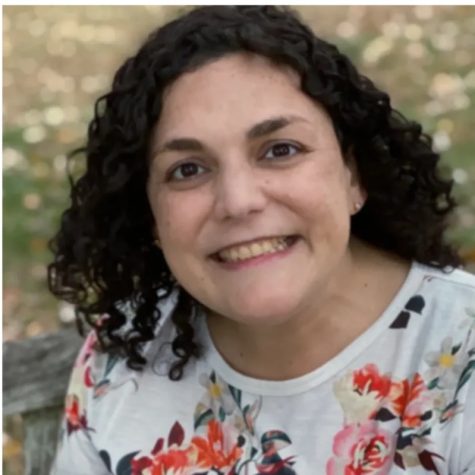 "With the students, I try to get to know them and help them to form relationships with each other," Sabah said. "Sometimes at these universities you don't know if you have things in common with others, so this helps Jewish students meet people from their university as well as other universities."
Growing up in Chile, her family attended Chabad events, and she continued to do so while in college, organizing Torah study classes and other activities with her friends. So, her background was a perfect fit when looking for someone to lead this program, as it is an extension of Chabad on Campus, one of the largest organizations serving Jewish college students worldwide.
"Yael is super talented, capable, detail-oriented and warm," said Rabbi Hershey Novack, of Chabad on Campus at Washington University, who helps oversee the program. "Students love her and we're really lucky to have her on our team."
While WashU has a large and thriving Jewish community, simply inviting other local undergraduates to their Chabad on Campus events had not been successful in the past. So with a grant from the Jewish Federation of St. Louis to serve students outside of WashU, the Network STL has been able to fit the needs of more local Jewish undergraduate students.
"We wanted to develop a sense of community within the individual schools in St. Louis other than WashU," Novack said. "It's really important because we don't think it's right for all the students at one school to have all of the resources and we want to share the blessings with students elsewhere."
Sabah's job consists of contacting school administrations to be a voice for Jewish students on campus, as well as working with student leaders to plan fun events. Last year, she visited SLU, Webster University, UMSL and other area schools to bring awareness to the program and meet students who may be interested. She brought flyers, sign-up forms, and even the Sukkahmobile (a Sukkah built on the back of a pick-up truck) to Webster when she visited campus on Sukkot.
Throughout the year, there were events such as hiking, a picnic and boating in Forest Park and axe throwing. Students from Ranken Technical College, Lindenwood University and Maryville University were among others who attended these events. She also created other activities that encouraged students to bring Jewish life back to campus, including seder to-go and Hanukkah party kits.
"The idea is to hold these events once a month and base them on the needs of the students involved," Sabah said. "Some events are specific to a campus, and others are together in an off-campus setting. This way, students can get to know each other from different campuses and meet new people, have fun and find a source of support."
Brian Rubin, a St. Louis native and student at Webster University, attended the axe throwing event last year. He noted that it was nice how there was no pressure and that they all shared something in common, making it easier to meet people one-on-one.
"I got to meet people from different universities in St. Louis," Rubin said. "We had jelly donuts because it was around Hanukkah, and the axe throwing place had different games. I would definitely be interested in more events."
Sabah noted that around 10 to 15 students attended each event last year, but "noticed a good sign as most of the students that participate in one activity end up coming back." She hopes that the events will continue to grow.
"The idea is for students to invite other Jewish students they know to participate in these events," Sabah said. "They can engage with their Jewish identity and meet Jewish people from their community."
While the events are fun, Sabah also plays an important role as an advocate to campus administrations about diversity and support for Jewish students. If an important school event were to be scheduled on a Jewish holiday, or an issue of antisemitism arises, Sabah is there to be a voice for Jewish students on their campuses.
In the short time Sabah has been in this role, she has made a great impact that has not gone unnoticed- both by local leaders such as Rabbi Novack and the St. Louis Jewish Federation, as well as the students she serves.
As the Network STL continues to grow, they are looking for student leaders as well as students who just want to participate and have fun! To learn more, check out https://thenetworkstl.org/ or contact Yael Sabah at [email protected].