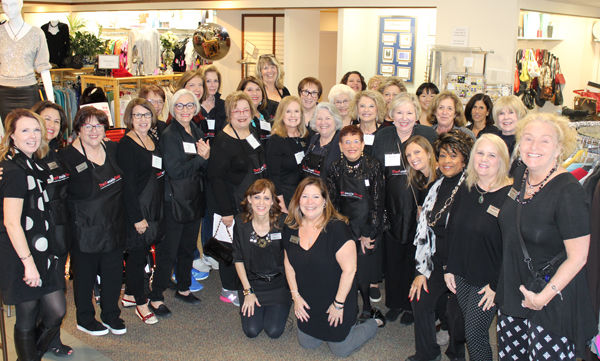 The National Council for Jewish Women-St. Louis was recognized by the Women's Foundation of Greater St. Louis as a top place for women to work in the third annual "Women in the Workplace: Employment Scorecard." The scorecard is the area's only initiative incentivizing and educating employers to create workplaces where women can thrive. NCJWSTL was recognized as one of 17 St. Louis employers demonstrating excellence in four areas of workplace gender equity — leadership, compensation, flexible work policies, and recruitment and retention.
"At the very heart of our mission is the empowerment and well-being of women, children, and families," Ellen Alper, CEO of NCJWSTL, said in a statement. "For 125 years, women have been front and center at NCJW, and we're thrilled to be recognized for living our mission and values every day, through our policies and office culture, in Jefferson City working for social justice, and in our community service programs. 
The Women in the Workplace Scorecard recognizes 17 small, medium and large companies in the St. Louis region that showed a strong commitment to women in the workplace through measurable outcomes, key policies and best practices.
"NCJWSTL, recognized for efforts throughout 2019, has demonstrated a strong commitment to women in the workplace, and the organization's achievements in making careers sustainable for working families are to be commended," said Lisa Weingarth, executive director of WFSTL. 
The Women in the Workplace: Employment Scorecard uses a blind data review process by a five-person panel, evaluating company employment practices and their impact on gender diversity. Designated organizational representatives were asked to answer specific questions based on existing policies, practices or employee data.