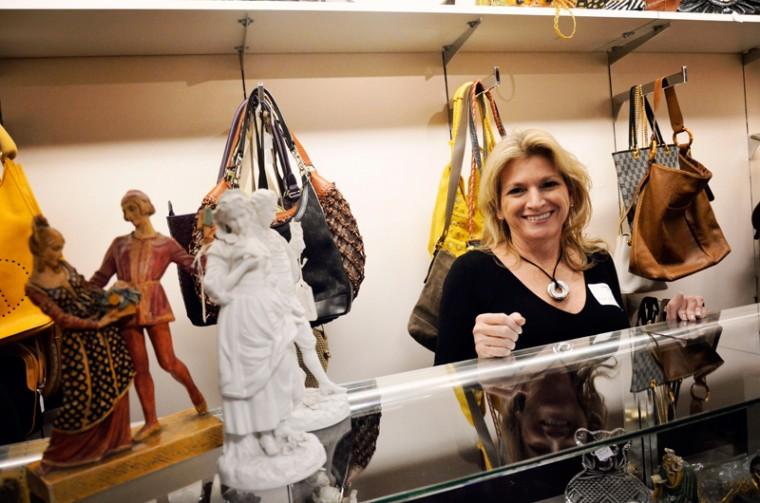 Since moving to its new location in Creve Coeur in November of 2011, National Council of Jewish Women—St. Louis Section's resale shop has enjoyed a spike in sales, but is seeking donations to help keep its inventory stocked.
The rise in sales is "a good problem to have," says shop manager, Jessica Means, "but it puts enormous pressure on our ability to collect enough donations to keep the shop stocked with a wide range of seasonal clothing and accessories."
Transitional seasons prove the most challenging for the shop. Spring triggers donations of boots and sweaters while TheResaleShop welcomes a flurry of sandals and sundresses each autumn.
"We welcome and appreciate all our donations and are happy to have the space to plan for cross-seasonal donations at our new location," explains NCJW's vice president of retail, Jill Gubin.
"Every donation helps us fill racks and our mission," Gubin adds. "It matters to us that we provide quality clothing and housewares to our customers for a fraction of original prices during such an economically challenging time."
TheResaleShop operates as a non-profit translating all revenue to support NCJW-St. Louis programs for women, children and families. To make a donation of new or gently used men's and women's clothing, shoes, purses, accessories and jewelry, visit The Resale Shop's designated donation center during regular hours at 295. N. Lindbergh Boulevard in Creve Coeur between Olive Boulevard and Ladue Road. Receipts are provided and all donations are tax deductible.
Bring your donations and mention, the Jewish Light for an additional 25 percent off your next purchase at The Resale Shop. For more information, call Jessica Means at 314-692-8141.