Native St. Louisan looks back on 20+ years in Jerusalem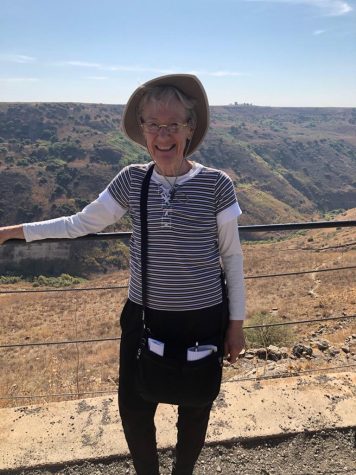 In 1998, native St. Louisan Leah Elbaum Hakimian and her husband, Yusef, left St. Louis for Israel, where they made aliyah and settled in Jerusalem. They had been living in Clayton and raising four daughters. The family was a member of B'rith Sholom Kneseth Israel.
Hakimian, 81, graduated from Washington University and earned a doctorate in education from St. Louis University. During her years here, she served as principal of Solomon Schechter Day School and associate executive director of Central Agency for Jewish Education. She also was founding director in 1995 of Connections St. Louis, a community-sponsored Jewish matchmaking program.
Yusef Hakimian, a former president of the Board of Trustees at the Jewish Light, passed away in 2014. Leah continues to live in Jerusalem, where she volunteers at her synagogue and writes a column for the Jewish Week and contributes to the Jerusalem Post. She also is an active savta (grandmother); eight of her grandchildren and two great grandchildren live in Israel, as do two of her daughters. The other two are in the United States, along with two grandchildren and one great grandchild.
We caught up recently with Hakimian to see how she was faring by asking, of course, a few questions.
You've been living in Israel for more than 20 years. What's the best part or parts? 
I really enjoy the "feel good moments." When the extended Elbaum family gathers for a barbecue each year at a national park to celebrate Israel Independence Day.
We are blessed to have in Israel 60-plus children/spouses/ grandchildren/great grandchildren of mine and my late sisters, Nancy Makovsky and Ruth Shane. (Our mom was born in Jerusalem and our dad in Safed. Their memory lives on.)
Also, what continues to remain so meaningful is when I sing the words of the Hatikvah:
"Our hope is not yet lost/ It is two thousand years old/ To be a free people in our land/ The land of Zion and Jerusalem."
Another great perk of living here is that at the age of 80, citizens are given a P'tor M'tor Card, meaning we are free to go to the head of the line. I have used my card at the airport, the post office, a restaurant, a department store dressing room and when waiting for an elevator.  I truly miss this perk when I'm out of the country.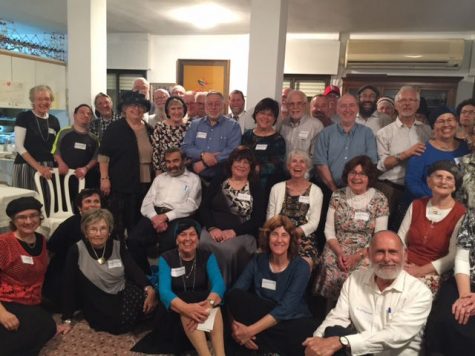 How long did it take before you felt fully acclimated? What helped that process?
Having so much family here helped us, but I would suggest trying to learn Hebrew. In truth, it is possible to live comfortably in Jerusalem without speaking Hebrew. But to be truly acclimated, it is important to speak the language. Even after 20-plus years, I still speak Hebrew with an American accent. But so did Golda Meir, Israel's fourth prime minister.
Any advice/suggestions to folks in St. Louis thinking of making aliyah? What's the best way for them to prepare?
Carefully choose the neighborhood where you want to live.
In the most general of terms, Yusef and I both knew we wanted to live in Jerusalem and be part of a warm and active community. We didn't want to live in a high-rise.
We chose the neighborhood of French Hill and, 23 years later, I'm happily living in the same home. And though I drive, I like walking: two minutes to the synagogue; three minutes to the supermarket, bank, three coffee houses and a bus stop; eight minutes to the post office and light rail stop; and 20 minutes to Hebrew University.
As it turned out, there are three other women in the neighborhood who are from St. Louis and have lived here for more than 20 years: Rachel Majerowicz Cohen, Robbie Burman Shibi and Sasha Tamarkin Sedan. Interestingly enough, we didn't know each other in St. Louis but met here in French Hill.  I met Sasha when we were both doing civil guard rounds.
Besides friends, what do you miss most about St. Louis? 
The Clayton Library, now known as the St. Louis County Library Mid County Branch. Until the age of 8, I went to Hempstead School on Minerva Avenue, and my mom would take us to the library every week — I think it was called the Wellston Library. Years later, as a mom, I'd take my daughters to the Clayton Library.
Israel has great universities, but it does not have a great system of public libraries.
In 1889, Andrew Carnegie wrote: "A library outranks any other thing a community can do to benefit its people." And between 1886 and 1919, he paid for 1,679 library buildings. In my opinion, Israel today needs an Andrew Carnegie.