Moishe House announces new award named for St. Louisan Ron Rubin
Published October 3, 2023
Ron Rubin has always been known as an innovator and an entrepreneur. As the Minister of Tea and Chief Executive Officer of
The Republic of Tea
, a company he purchased in 1994, Rubin and his wife Pam, now split time between their home in St. Louis and their
River Road Family Vineyards and Winery
in Sebastopol, Calif.
The Rubins are members of Congregation Shaare Emeth, where they helped renovate the synagogue library.
"Ronald and Pam Rubin were well-known for their philanthropic endeavors. The Hyman Rubin Library was a gift in memory of Ron's father, who had served as president of his temple in Cairo, Illinois," wrote Rabbi Jeffrey Stiffman in his book, "150 Years of Congregation Shaare Emeth."
The Rubins have been a strong influence in the St. Louis Jewish community, making many creative programs possible, including the Rubin Israel Experience for young adults, and the Wexner Initiative for Jewish Community Leadership.
Ron Rubin is also the namesake of a new award from the international non-profit organization, Moishe House.
The Ron Rubin Award for Innovation and Entrepreneurship
Last week Moishe House announced Zoë Naiman Rozenbaum, a resident of the Paris – Beaubourg Moishe House, as the inaugural recipient of the Ron Rubin Award for Innovation and Entrepreneurship. The award celebrates Moishe House international communities and community builders around the globe, demonstrating entrepreneurial and innovative approaches to inspiring Jewish homes.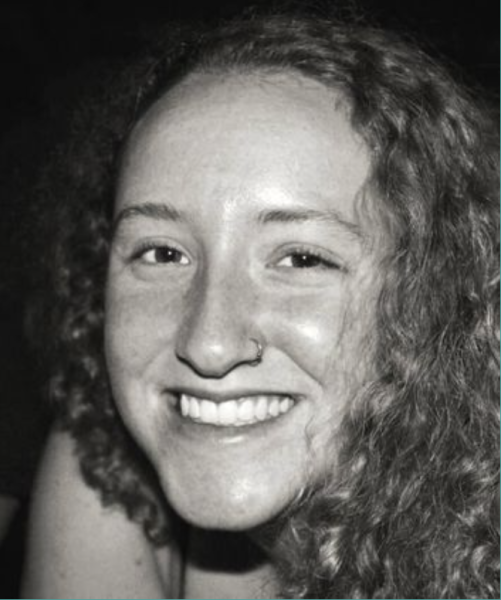 "The Rubin Family Foundation created this first endowment gift to provide support for Moishe House St. Louis for the long term," said Ron Rubin. "The award is based on innovation and entrepreneurship, both of my passions."
"Zoë is a dynamic young Jewish leader from Sao Paulo, Brazil," said David Cygielman, founder and CEO of Moishe House. "Zoë runs dozens of programs in Paris, including one recently looking at what Judaism looks like in her home country of Brazil from its history to culture, and politics."
Rubin and Moishe House
The Rubins first learned of the work and efforts of Moishe House through their daughter, Julie.
"She had a Shabbat dinner with Cygielman in Dallas," said Rubin. "She thought our family foundation should support and get involved with Moishe House after spending time with him. What made us get involved was Julie's recommendation."
Now, the Ron Rubin International Award for Innovation and Entrepreneurship is awarded once a year through a thoughtful and competitive selection process. Any Moishe House community builder in an international community, outside of North America, is eligible to be nominated by a Moishe House staff person, alumni or current Moishe House resident.
"This award recognizes the extra mile by recipients, applying entrepreneurship, big picture thinking and originality into their Jewish community building efforts," said Cygielman.