Missouri man pleads guilty to threatening Jewish, Black Congressmen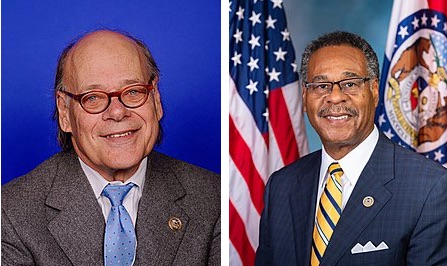 A Missouri man pleaded guilty last week to threatening to assault two members of Congress, one of whom is Jewish.
Kenneth R. Hubert, of Marionville in southwest Missouri, pleaded guilty in federal court to two counts of threatening to assault a U.S. official.
The charges stem from two threatening calls Hubert made to the offices of U.S. representatives. In May 2019, he called Rep. Steve Cohen, D-Tenn., and told a staff member that he had a "noose with the Congressman's name on it" and planned to "put a noose around his neck and drag him behind his pickup truck," according to court documents. Cohen is Jewish.
Hubert told FBI agents that he made the call because he was offended by a comment Cohen made about then-President Donald Trump.
The second call occurred a day after the U.S. Capitol riot on Jan. 6. Hubert left a voicemail at the office of U.S. Rep. Emanuel Cleaver, D-Mo., in which he used a racial slur against the Black congressman and also threatened to place a noose around his neck.
Hubert admitted to making the call and said he did so because of a statement Cleaver made in the U.S. House.
In 2016, Hubert was investigated for making threatening calls to the Council on American-Islamic Relations in St. Louis, the Kansas City Star reported.
The plea agreement states that Hubert faces a maximum of six years in prison.