Lost Tables | Remembering Velvet Freeze
HARLEY HAMMERMAN, SPECIAL FOR THE JEWISH LIGHT
Published April 26, 2021
At the turn of the twentieth century, a staple on the street and at fairs was the penny waffle. The waffle man would bake the crisp delicacies on his waffle iron, sprinkle them with powdered sugar and sell them for one cent.
Legend has it that at the 1904 St. Louis World's Fair, a man purchased a waffle from a waffle man who happened to be next to an ice cream wagon. On impulse, the man rolled the fresh waffle into a cone, purchasing a scoop of ice cream and placed it inside his twisted waffle. The waffle man and the ice cream man saw the possibilities. Soon they were working together, selling ice cream cones.
The ice cream cone soon spread throughout the country. For quite some time, St. Louis supplied most of the cones, with dozens of cone manufacturers throughout the city. One of the largest was the Cake Cone Company, later called the Crispo Cake Cone Company, which as early as 1923 was located at 715 Victor. Crispo was owned by Oscar Grosberg who, along with his brother Alexander, had immigrated to the United States from Russia in 1892.
By 1926, the Union Ice Cream Company was located at 4268 North Market Street. Its president was Jacob Martin, who had immigrated to St. Louis from Russia in 1907.
In 1930, Martin sold the Union Ice Cream Company to the Beatrice Creamery Company of Chicago. But Martin remained in the business. By 1932, he owned Dairy Novelty Ice Cream at 3228-30 Gravois. By 1934, Martin had changed the name of his company to The Original Double Dip Ice Cream Company, and all eleven locations sold a brand of ice cream known as Velvet Freeze.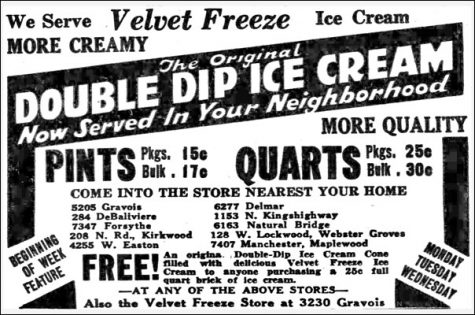 In 1934, Oscar Grosberg still owned and operated the Crispo Cake Cone Company. In November of that year, the company moved to a building at 3015-17 Salina Street.
But by the end of 1935, Oscar Grosberg and his brother Alexander had joined forces with Jacob Martin. Oscar became president, Alexander vice-president and secretary, and Martin vice-president and treasurer of their newly formed corporation – Velvet Freeze, Inc.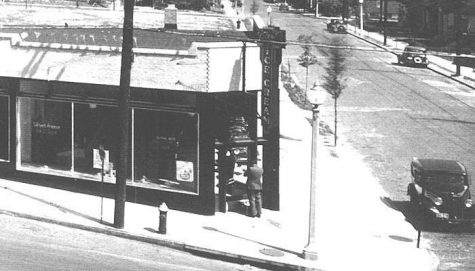 By 1936, Velvet Freeze had 50 stores in the Greater St. Louis area. In 1941, they modernized their original store and plant at 3230 Gravois and constructed a two-story warehouse, with the iconic Velvet Freeze sign attached to a projecting tower. In 1942, an 18-foot fiberglass double-dip ice cream cone was created to stand in front of the building. The Affton School District acquired the cone in 1992 to stand in front of the Mesnier Elementary School at 6930 Weber Road.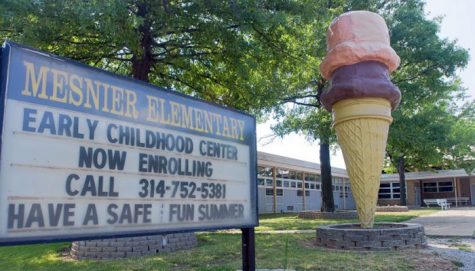 Throughout the 1940s, Velvet Freeze expanded outside of the St. Louis area, with operations in Kansas City, Milwaukee and throughout Illinois.
Oscar Grosberg died in July of 1948. He had been succeeded as president of Velvet Freeze by his brother Alexander six months earlier. Grosberg left behind 49 St. Louis Velvet Freeze locations selling "18 delicious flavors" of "purer, smoother, creamier" ice cream.
In 1958, Jacob Martin, then chairman of the board, and Alexander Grosberg resigned as officers of Velvet Freeze, staying on as directors. Martin's son Sidney was elected president of the company and Richard S. McQuay was named executive vice president, secretary and treasurer.
While there were many Velvet Freeze locations over the years, few photographs exist. The 5822 S. Grand store was open as early as 1948 and was still in existence in 1966.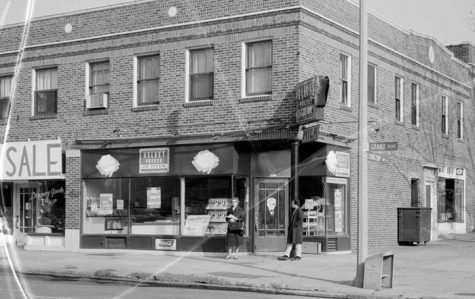 In 1972, E. C. Adams Jr., the owner of Adams Dairy, purchased Velvet Freeze and its 50 St. Louis area stores. Adams retired in 1978 and sold both Adams Diary and Velvet Freeze to a group of private investors, headed by Tom Spitzer. Spitzer became president of both companies and his new management team included Daniel Pepper and John McGuiness, both Velvet Freeze veterans.
"We don't believe our ice cream could be any better, but we do want a new look for our stores and a new experience for our customers," Spitzer said. New stores featured sit-down service and, in some locations, sidewalk tables. By the beginning of 1980, there were 45 Velvet Freeze locations, and by the middle of 1981, there were 56 outlets in the St. Louis area.
For the complete story on Velvet Freeze, visit LostTables.com