Lost Dishes: Kopperman's: Curried Chicken Salad
Restaurants hold a special place in our lives. We cherish memories of the hangout we went to in high school, the posh eatery we dined at on special occasions, and that place we kept returning to when it had been too long. We've lost many of the St. Louis restaurants once special to us. But the wonderful food they served can be resurrected. Lost Dishes collects the signature dishes from these lost St. Louis tables, preserving their recipes for today's chefs and the chefs of tomorrow. Lost Dishes is a companion to the Lost Tables website created by Harley Hammerman, which looks back fondly at the iconic St. Louis restaurants which created these special dishes. We are partnering with Hammerman and celebrating these wonderful dishes. Hammerman and his wife Marlene are members of Shaare Emeth, and she is past president of the National Council of Jewish Women of St. Louis.   Visit Lost Tables on Facebook
---
Kopperman's: Curried Chicken Salad
In December of 1983, Myron Kopperman and his friend Sanford Rich opened a different kind of delicatessen at 386 North Euclid in the Central West End. In addition to deli food, they offered a larger, more diverse menu, and combined this with an eclectic specialty market. They called their new venture Kopperman's Specialty Food & Delicatessen.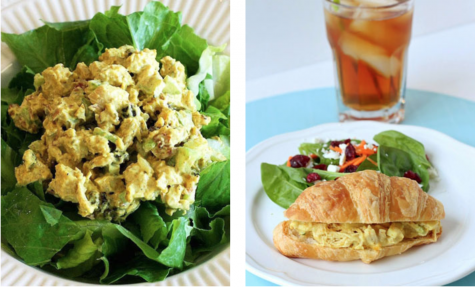 ---
Curried Chicken Salad
SOURCE: St. Louis Post-Dispatch, August 27, 1989
YIELD: 3 1/2 cups
---
INGREDIENTS
1 cup mayonnaise (not salad dressing)

1/4 cup commercial chutney (such as Major Grey)

2 Tbsp curry powder

1/2 cup walnut pieces

1/2 cup golden raisins

3/4 cup finely diced celery (2 ribs)

2 cups cooked, diced white meat of chicken (12 oz raw weight; 8 oz cooked)
---
PREPARATION
Combine mayonnaise, chutney and curry powder in small mixing bowl. Mix thoroughly. Set aside.
Combine walnut pieces, raisins, celery and chicken in large bowl until thoroughly mixed. Add enough dressing to reach desired texture. Refrigerate until serving time.