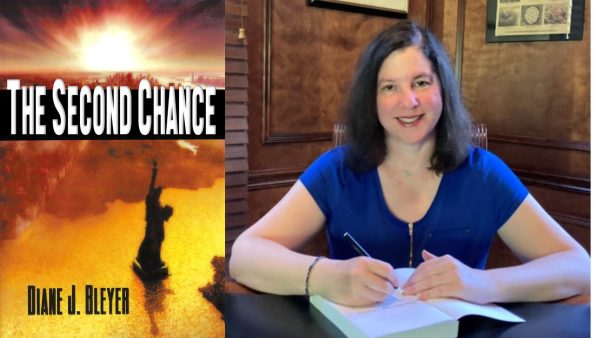 Climate change is affecting all of us. But, like many other challenges in society, it's hurting communities of color the most.
Communities of color and the underserved often face disproportionate health risks linked to cumulative exposures to environmental hazards (e.g., air pollution, traffic, contaminated water) and may be more vulnerable to the health effects associated with climate-related impacts due to health and socioeconomic disparities.
For October's Lunch & Learn, on October 19, we are pleased to welcome Diane Bleyer, an active community leader and volunteer. She is the founder and organizer of a climate change special interest group at United Hebrew Congregation.
Diane is passionately concerned about climate change. This critical topic is addressed in her novel, The Second Chance, casting a light on the reality that the decisions we make on this issue, both individually and as a community, will affect our children's and grandchildren's futures as well as those who come after.
Diane's novel is a "call for action" to create awareness of the devastating effects of not taking immediate action. The Second Chance gets readers talking about climate change and thinking about their own role in dealing with it. Diane was honored to participate in the 2022 Missouri's Own Program in the St. Louis Jewish Book Festival
Click here to register for October's Lunch & Learn